This weekend, Dan and I drove to the mountains and had a lot of fun skiing. I took lessons for the first time, and I did much better than two years ago when I hated it. I'm happy that I'll be able to enjoy skiing now, though, and we can't wait to go again! It will be nice staying in hotels up there occasionally and not having to make the long (2.5 hour) drive each way in one day like we have done in the past. We also were able to find some decent shopping and food up there, so it was an overall good weekend!
I didn't get too many pictures this time. I meant to, but we were busy learning how to ski the proper way, so next time I will make sure to capture more shots!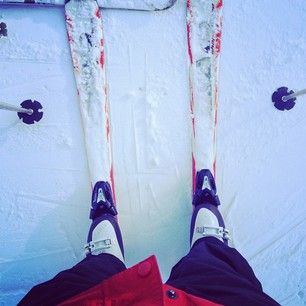 my skis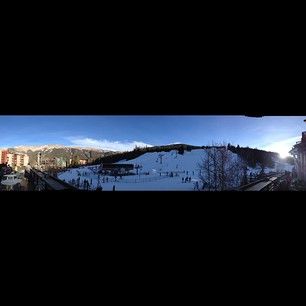 panorama view of where I was sitting drinking a peppermint mocha! It was great :)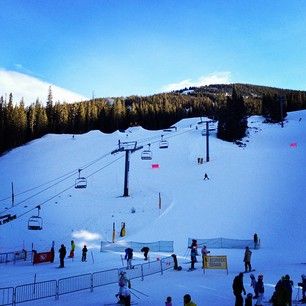 Copper Mountain is so beautiful!
I can't wait to try it out again, and hopefully I will have the same confidence built up! After all, I didn't have such a great time during any of the three previous times I went. Wish me luck this season!