The Manitou Springs Incline is kind of a right of passage for people who live in Colorado. It's a mile STRAIGHT up a mountain. It used to be the Cog Railway before they relocated, so hikers can illegally (trespassing on the property of the Cog Railway) climb all the way to the top. You can see it for miles from the road, and Dan and I had always wanted to make it to the top. On Halloween day of 2011, we finally decided to give it a go... even though I had an inner ear infection. That didn't matter, though, because we made it the mile straight up and took the Barr trail four miles back down. It was SO HARD, but it was a lot of fun too. Being able to save that I did it and survived feels SO nice. :)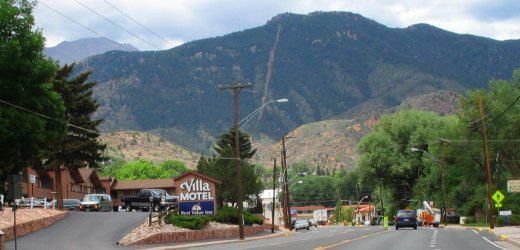 See that brown line on the mountain? Yep, that's it.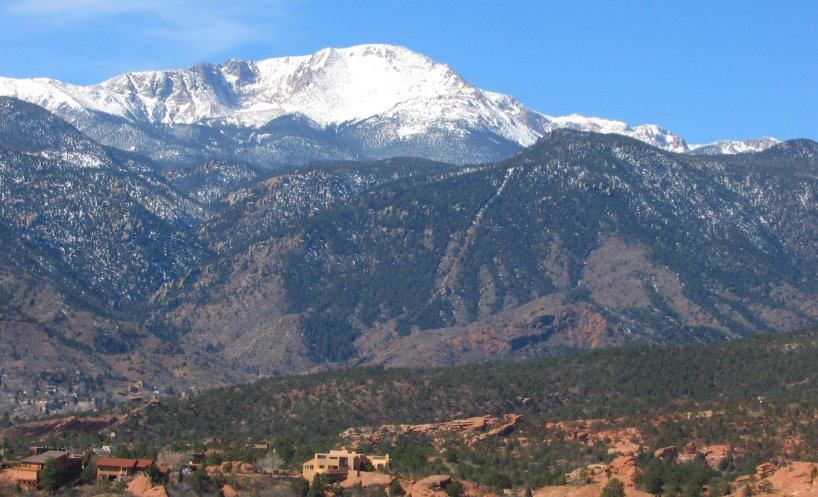 A better shot of it...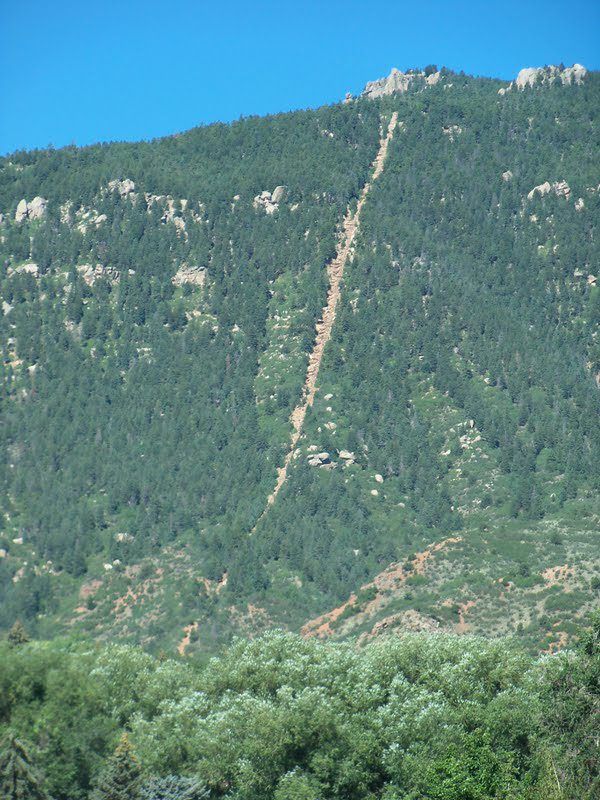 Isn't that crazy?!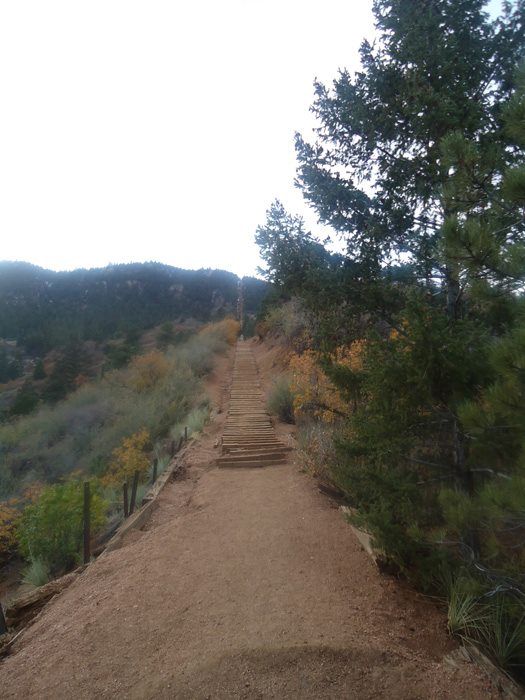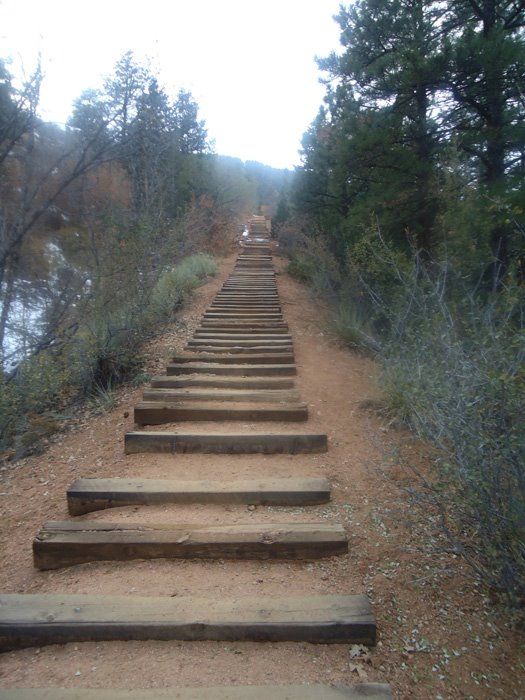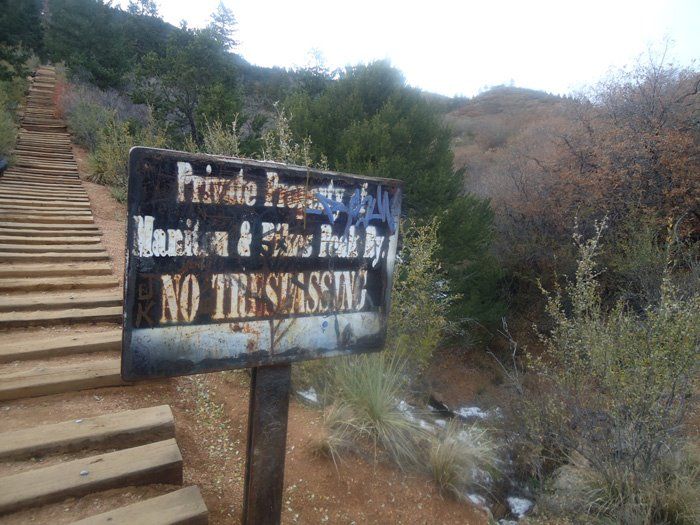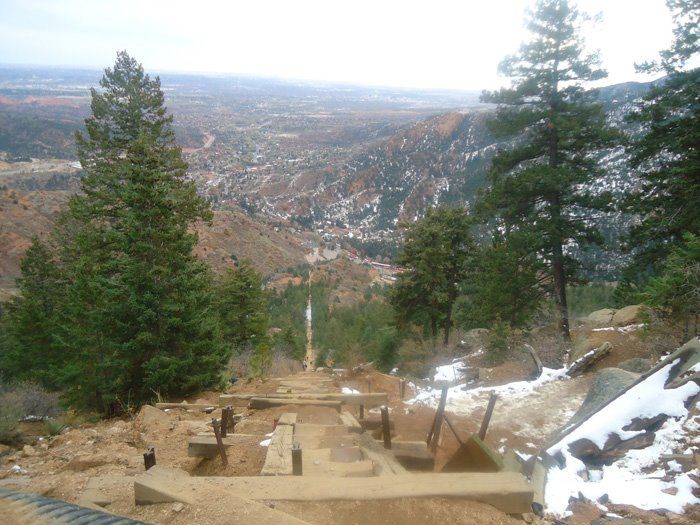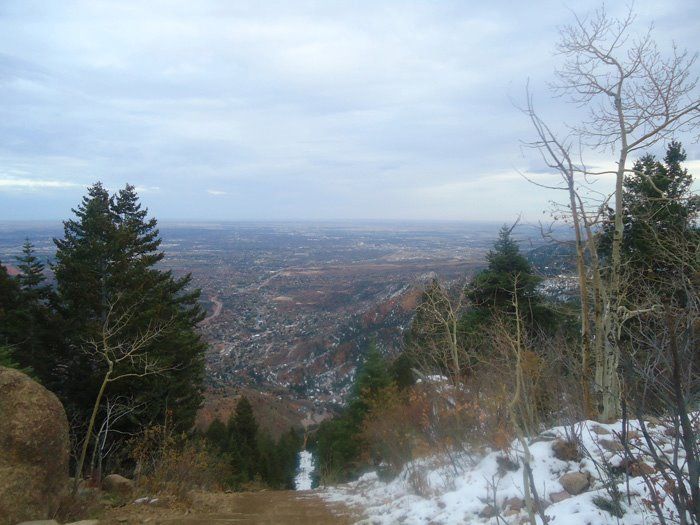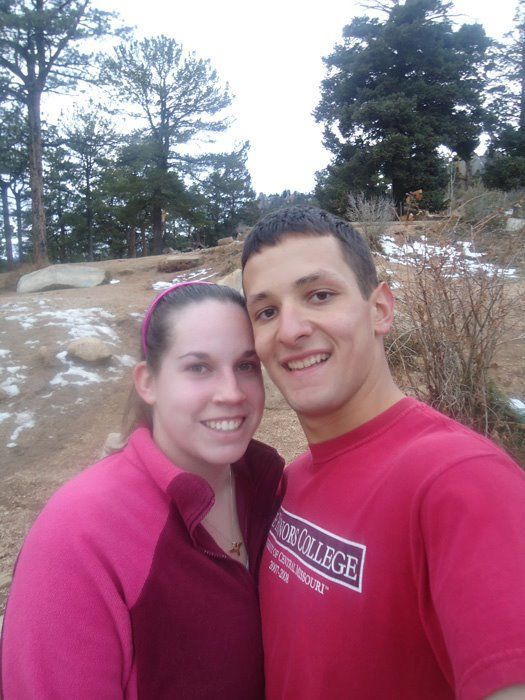 We made it to the top!!! :)
I'm so glad that making it up the Incline is something I've accomplished. I would like to make it a regular part of my work-out routine this coming summer... bring it on!