On Friday, I joined Dan at the Academy's airfield after work, and we went to the Flying Team Christmas part together. It was a lot of fun watching him exchange white elephant gifts with his teammates, and the egg roulette game they played was hysterical. They are a really funny bunch, and I'm glad I have gotten to know them!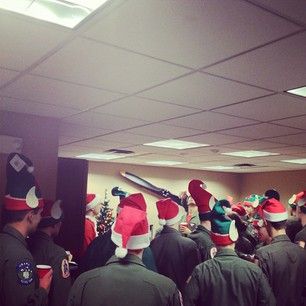 They all wore flight suits and Santa/elf hats... so weird!
In the white elephant gift exchange, Dan won some elk urine... to attract elk when hunting. He doesn't hunt. He gave it away!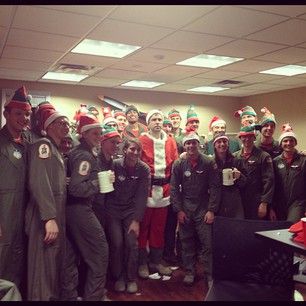 Santa and his elves... aka the Flying Team!
Since it snowed this weekend, I am FINALLY able to get into the full-blown Christmas spirit! :)