Near the end of October of 2011, the United States Air Force Academy hosted an Autumn Ball for third class cadets, and my fiancé was then a third class cadet, so we went to it. The night was slightly comical, as I reached the gate to get on base ONE MINUTE after they close it to civilians and they wouldn't let me in. Frantic, Dan called the other gate, and the guy let me in, though he wasn't supposed to. I was in tears and wearing a dress, so I'm sure the gate guards got a big kick out of it.
Dan and I had decided on dinner at Giuseppe's Old Depot since it was going out of business soon. When we got there, it was PAKCED for that very reason. We got on the waiting list, and as we were waiting, one of the heels on my shoes broke off. Completely. Yep, I was hobbling around trying to walk. We left the restaurant and went to J.C. Penney's so I could get another pair of the same shoes, but you guessed it -- they were out. I was disappointed because I had chosen bright red pumps to complement my navy blue dress, so I settled for some UGLY ones instead, just to make do for the night. We ended up eating at Sonic, by the way. Classy, I know.
Then, we FINALLY made it to the ball, and that's where the fun began. We met up with several different friends and had a really good time. I love when bad nights turn around.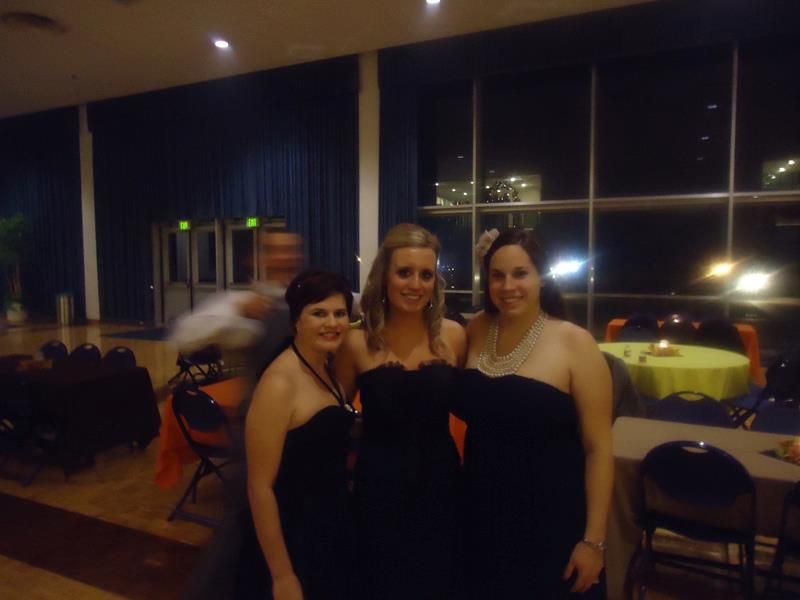 With Ellie and Torie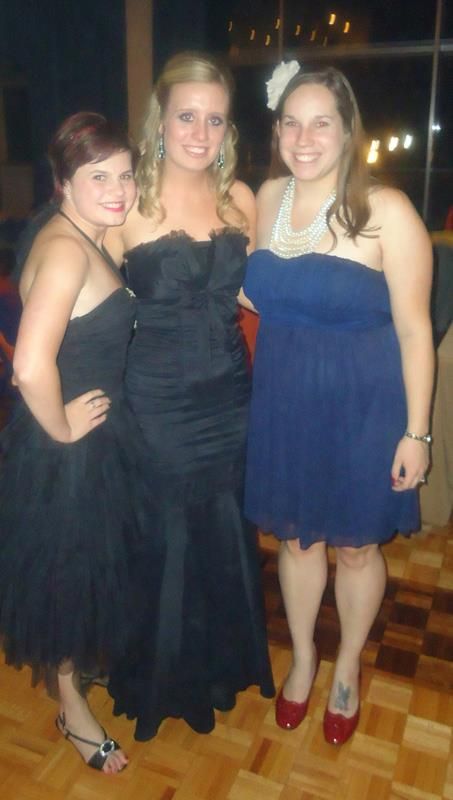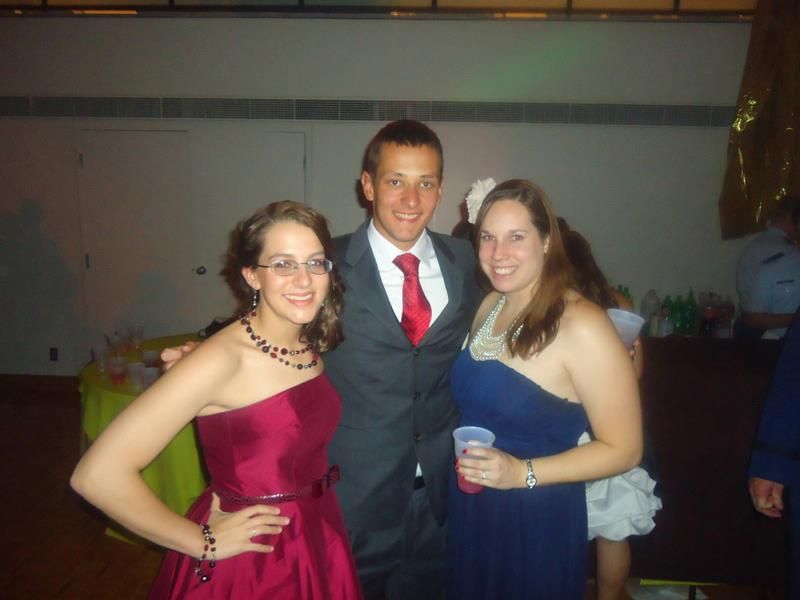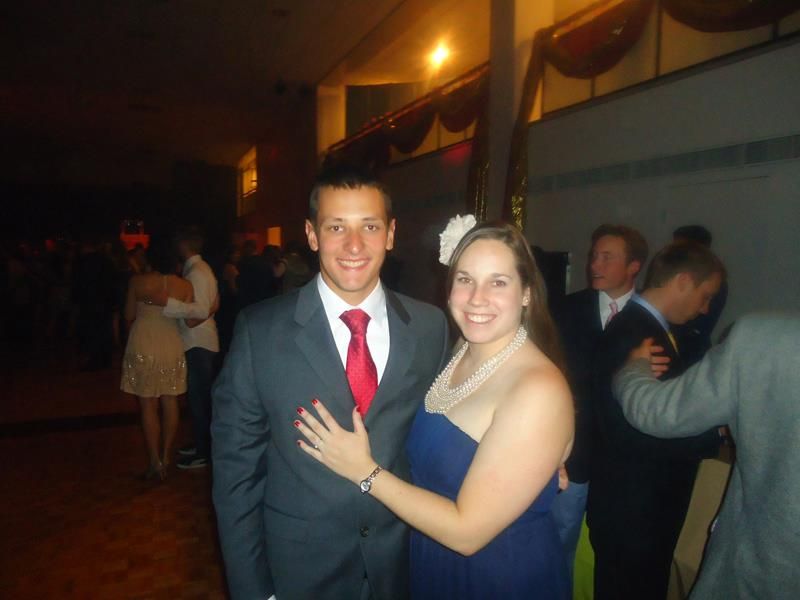 Why are my eyes closed? :(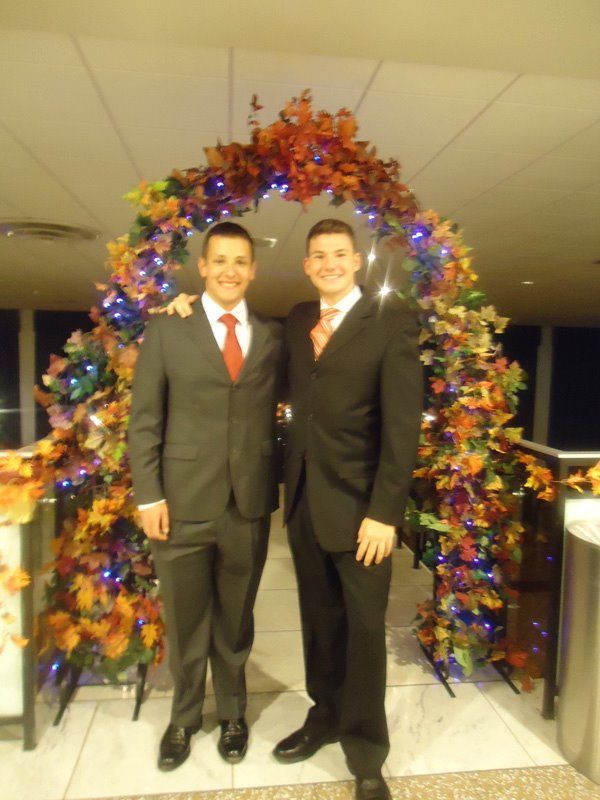 Besties! :)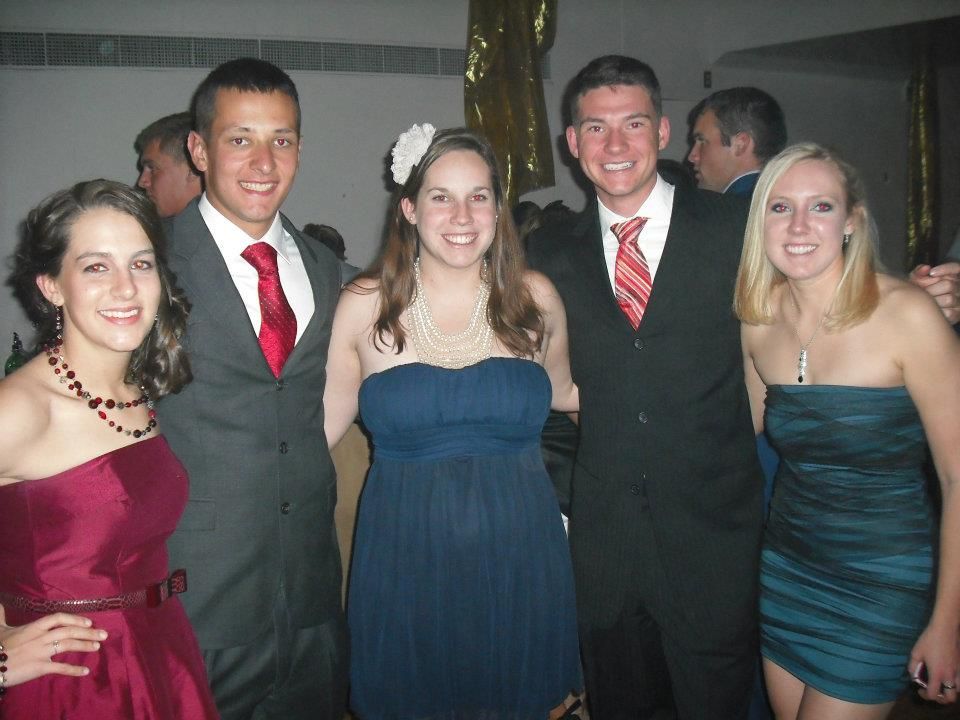 For once, I wasn't the only one wearing civilian clothing! They were ALL allowed to! Yay! :)
I'm so glad that Dan and I have been able to enjoy all of the little things the Academy has to offer together! If I didn't live out here, that wouldn't be possible, and I am incredibly thankful to have that opportunity. :)