I haven't made a "Blast From the Past" post in about a week now, and I don't want to fall behind. I have so many memories I want to preserve. This is the last post from my time living in Missouri. Just a week after I graduated from UCM, I moved to Colorado Springs.
On May 8th, 2010, I graduated from the Honors College at the University of Central Missouri with a Bachelor of Science in Secondary English Education. Thinking back to that day, it was rather anticlimactic. I despise graduations in general, and mine was no exception. I was supposed to sit by my friend Michelle (her blog is
HERE
), but we ended up getting separated at the the end of a row. We even had matching (but opposite) Phi Sigma Pi stoles for our families to be able to find us easily. Oh well.
Before the ceremony, my family visited the Student Union where my Honors Project was on display. For that, I created a novella consisting of a series of short stories about my childhood life. They were funny stories to begin with, but while writing, I did embellish them quite a bit to make them fun to read. If I think of it, I may post one (or all) of them here before the year is up! :)
The ceremony was boring, as I said, but afterward, we all went for Mexican food and margaritas at my favorite restaurant in little old Warrensburg, MO. Chile rellenos and watermelon margaritas make for a good day any day!
Here are some pictures from the week leading up to graduation and the graduation itself... it's fun looking at these photos, and I miss all of my friends from college! I wish we weren't all so far away from each other. :(
before a night out... I miss my hair being that thick!
another night out that week!
me with my Little (Missy) and Jess in the background!
with Sam... my BFF... I miss him tons!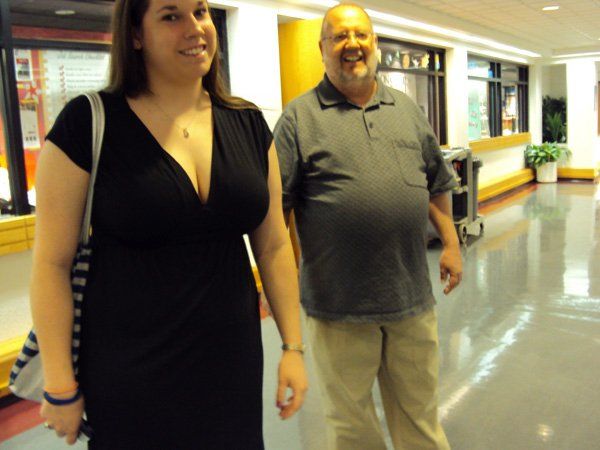 with one of the professors I had for several English and English Ed. courses
My Honors Project on display... it was so nice to see it there after working so hard on it for so long!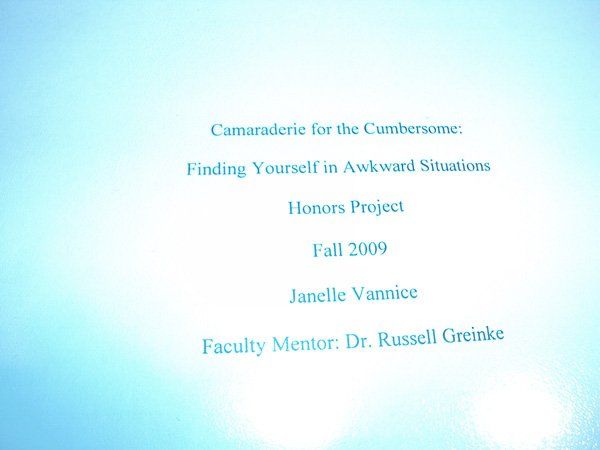 My title page! (I completed this in the Fall of 2009 so I wouldn't have to worry about it while student teaching in the Spring of 2010)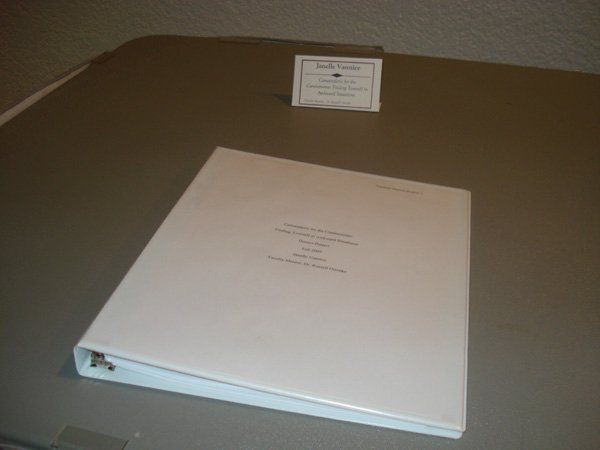 I wish I had gotten this bound professionally instead of using a binder. Oh well. I still can, I guess!
with my diploma :)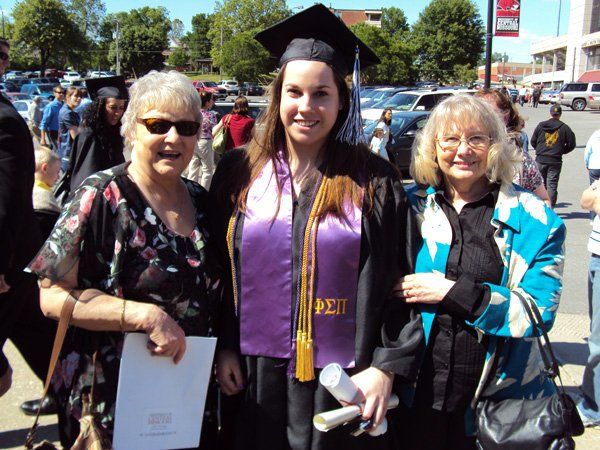 with my grandma and my aunt
with Sam (my BFF) and Katie (the other half of the Dynamic Duo)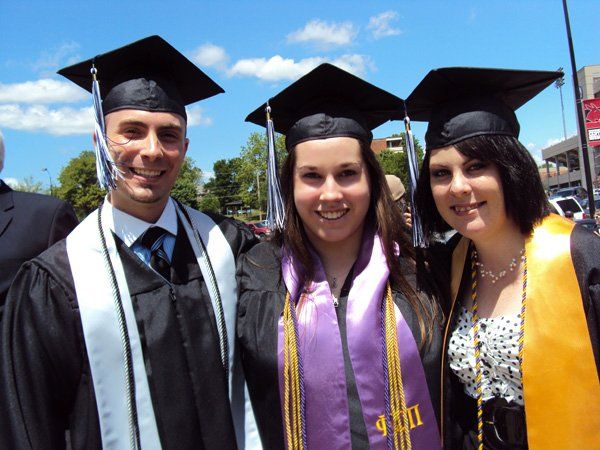 with Charles and Michelle... we hung out a lot and took all of our classes together. I miss seeing them every day!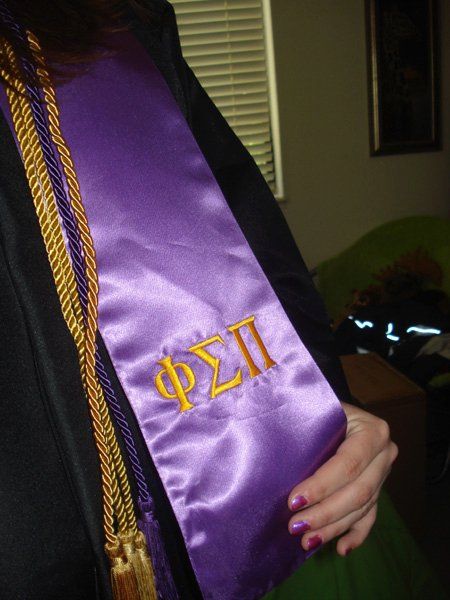 I just wanted to show off the Phi Sigma Pi stole again... so pretty! :) And the purple and gold cords are also for Phi Sigma Pi... while the OTHER gold cords are for The Honors College!
Well, that DEFINITELY took me back. I can't believe all of that was over two years ago. It's crazy how time flies...