For over a year now, I have been obsessed with a photo app called Instagram. Most people have heard of it, but not everyone uses it. I originally liked it for the quick editing I could do on it because I am NOT a photographer, and I am NOT a graphic specialist AT ALL. I just like taking pictures of my daily life. Now, I like it for the versatility of the square shaped photographs. If you have not heard of Instagram,
CHECK IT OUT
.
Last fall, I found a website called Stickygram (
CHECK THEM OUT
) that creates magnets out of Instagram pictures. They look GREAT, but they are kind of pricey. You get a pack of nine magnets for $14.99. That price is okay if you're only planning on getting one set of magnets, but everyone who knows me knows that I do things excessively. When I realized I could have magnets made out of my pictures, I knew I wanted A LOT. I decided to pick out all of my favorite pictures of Dan and me and make magnets to display on my refrigerator. What happened was that I picked 127 pictures. Oops. They are complete and looking great in my kitchen! I did start with a smaller set, though, out of the two sets of professional photographs Dan and I have had taken (one set by Missy in 2010 and one set by Hannah in 2011). I gave a set to my mom and a set to my grandma, and I have a set for Dan's mom the next time I see her.
I ordered the pictures from Snapfish (
again, CHECK THEM OUT
), and they have never let me down. You can order collage prints from them, so I order 4x6 prints that have six small square photos. They are the perfect size for magnets. I bought the adhesive magnet strip at Hobby Lobby, and it works just fine. The magentic strength is not very high, but I am using these for decoration, not for practicality. If you want a stronger magnet, you'll spend more money for a better quality.
And now... pictures:
First Set -- Professional Photos
what the collage prints look like... that is nine separate 4x6 prints!
I begin by cutting them down...
... and cut them smaller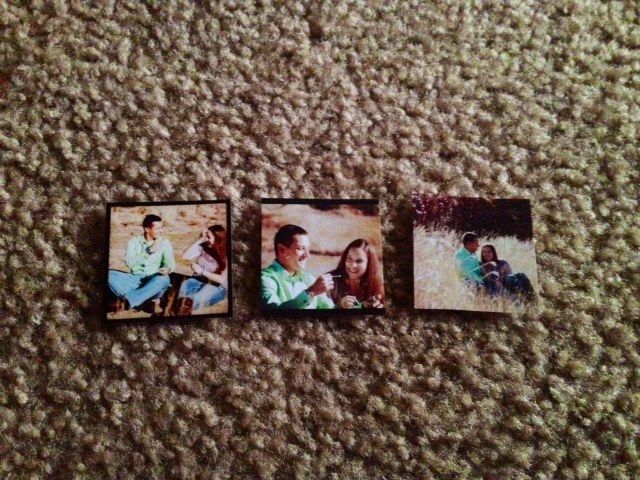 finally, they are (near) perfect squares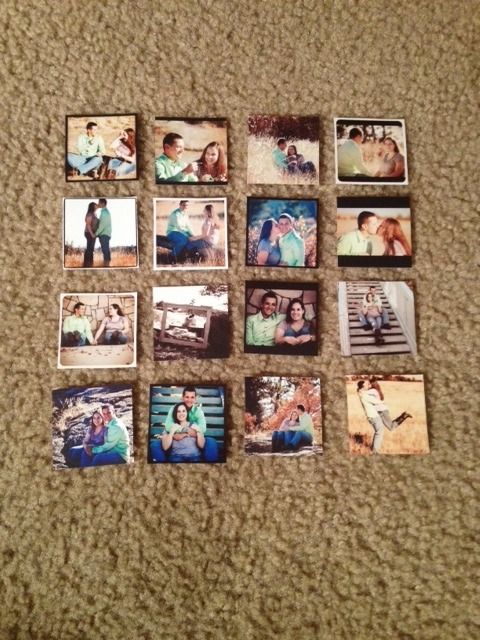 all laid out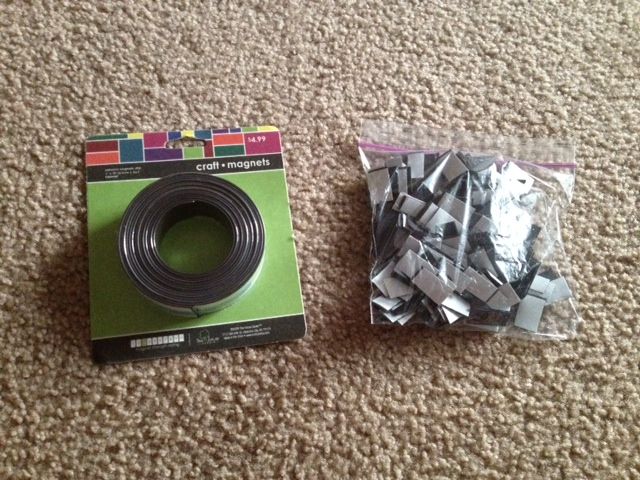 the supplies! I bought an adhesive magnet strip and cut it into small pieces to suit this project...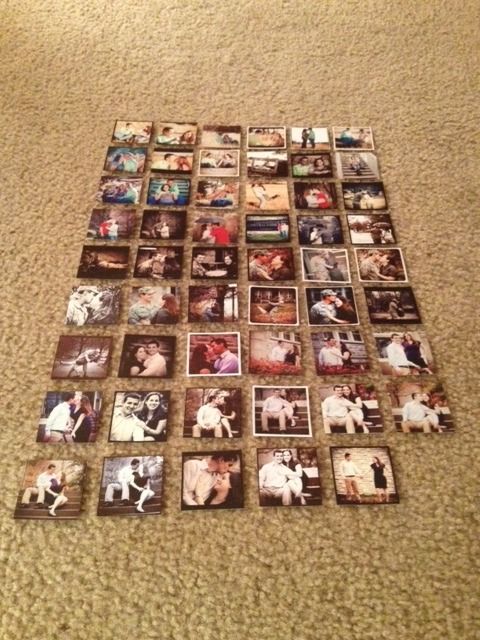 after I put the magnets on the back of the first set!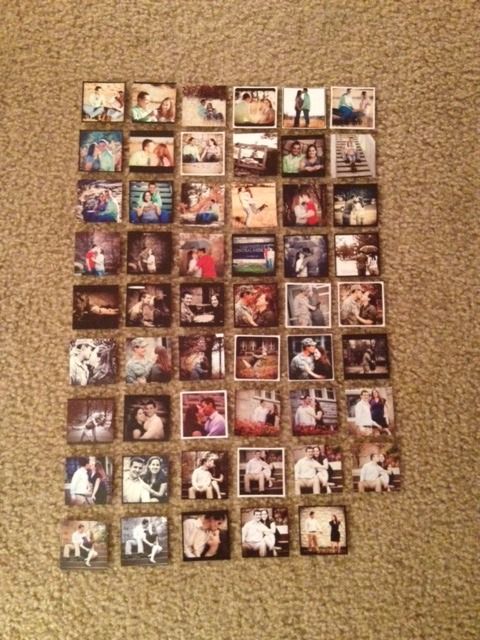 These made a wonderful (and inexpensive!) gift :)
---------------------------------------------------------------------------------
Then, I decided to be ambitious, and I ordered pictures that display my entire relationship with Dan! You will notice at the end that there is still plenty of room left to add on to, and I fully plan on doing that.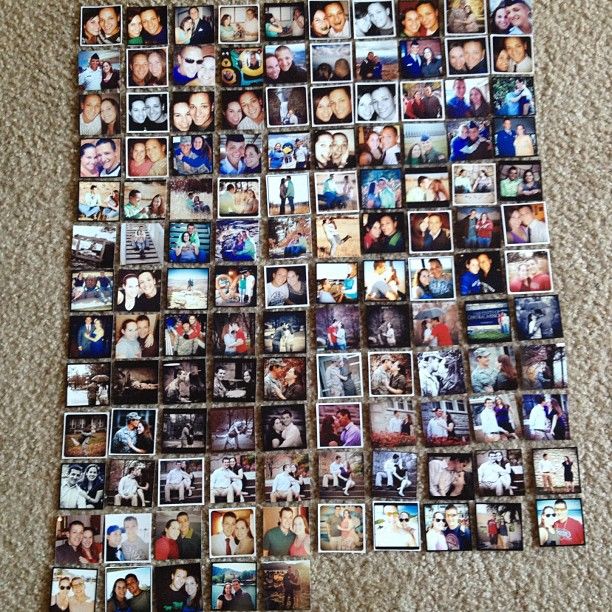 I had a hard time narrowing my favorites down... but trust me when I say that this is just a small selection of the pictures we have taken together!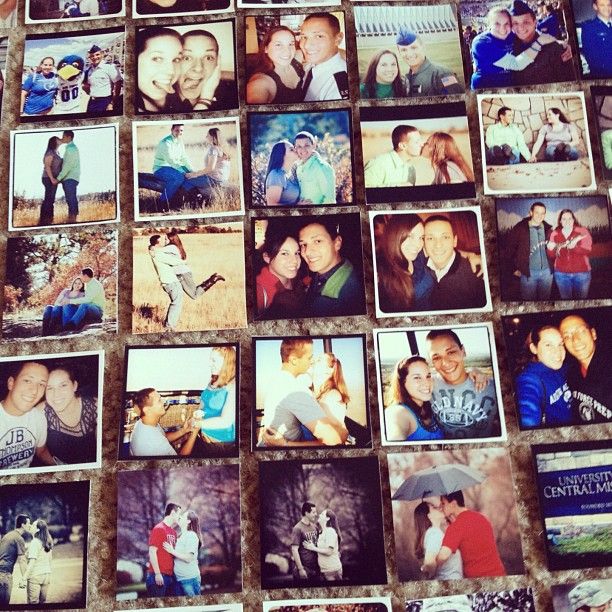 close up of some photos...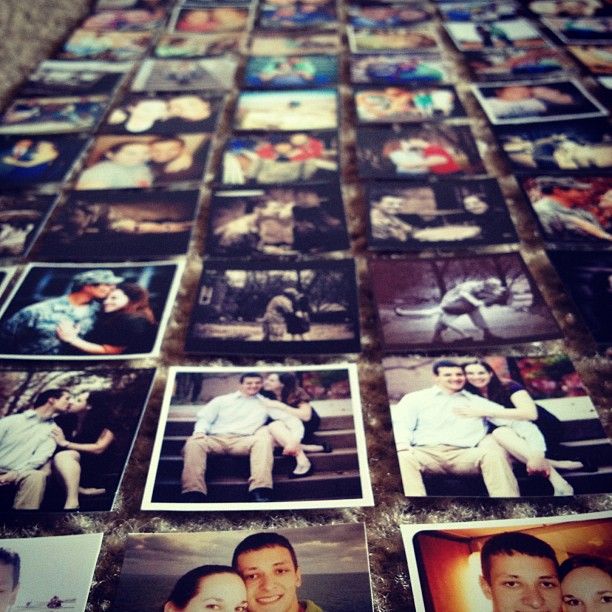 another close up :)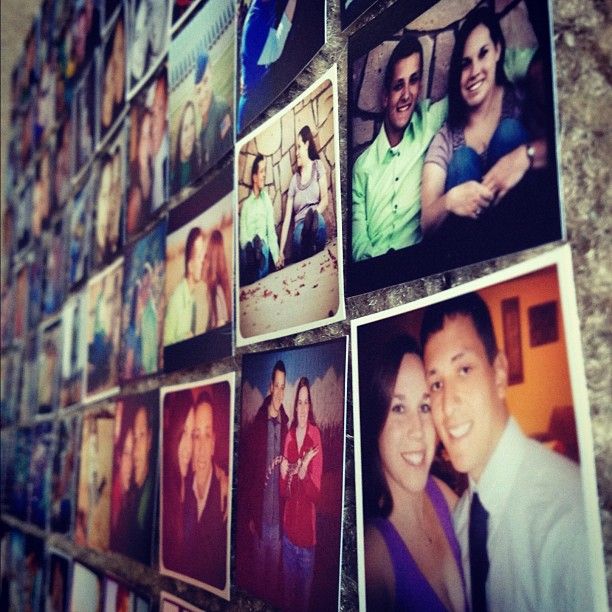 one last close up...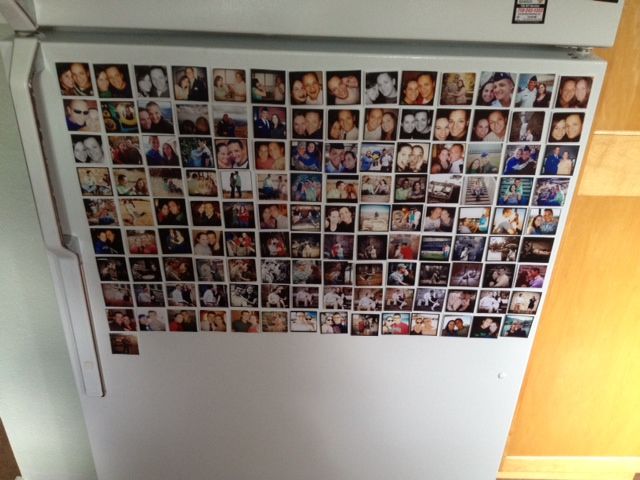 my refrigerator!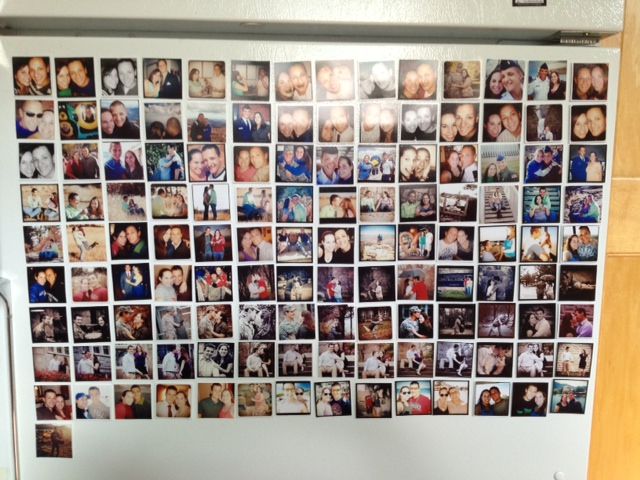 They certainly add some fun to my kitchen!
If you decide to make this project, let me know! I had a lot of fun with it, and I can't wait to add to my new magnet collection! :)