On Sunday, Dan and I made Beer Cheese Soup for dinner, and I promised the recipe. Here it is a few days late because I needed to make other posts on Monday and Tuesday. We made this soup a little spicier than it's supposed to be because we liked it that way and added extra hot sauce. We did NOT serve ours with popcorn, like suggested. We ate it just like a normal soup, and we had homemade beer bread made from the home-brew also to go with it. :)
Here's the recipe: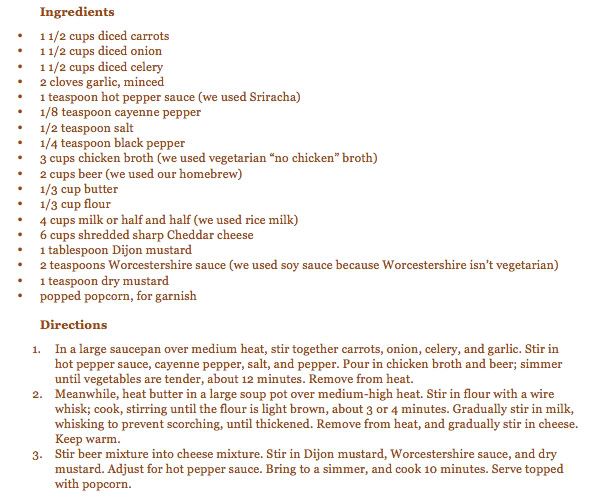 (click on the image to make the recipe larger)
Let me know if you make it and what you think. We found the recipe from AllRecipes.com.
Janelle