When I went home to Kansas City for Thanksgiving break, I had one major goal: ask my best friend since Kindergarten, Megan, to be my Maid of Honor. Megan and I have known each other since we were six years old, so let's face it: I wanted to make it special. I found an amazing idea on Pinterest, and the way I decided to ask her came about.
I bought a bottle of my absolutely favorite wine that is made in Manitou Springs, CO and cannot be purchased anywhere else. It's called Summer Sunset by D'Vine Wine, and it is a sweet grapefruit wine. Delicious. Then, I made a cover with a poem on it that asked Megan to be my Maid of Honor. Of course, I used the colors we plan to use in our wedding. I thought it turned out really cute, and when I gave it to her at dinner at Jack Stack on the Plaza, she of course said: YES!
I couldn't be more excited to have such an amazing and organized person help me with all of the little details that need to be planned, and I absolutely cannot wait until I head back home this summer so we can hash out many of those details together. I can't wait to figure out who the rest of my bridesmaids will be, but since I still have over two years until the wedding, I think that's okay!
I wanted to share the pictures of the wine bottle craft I made: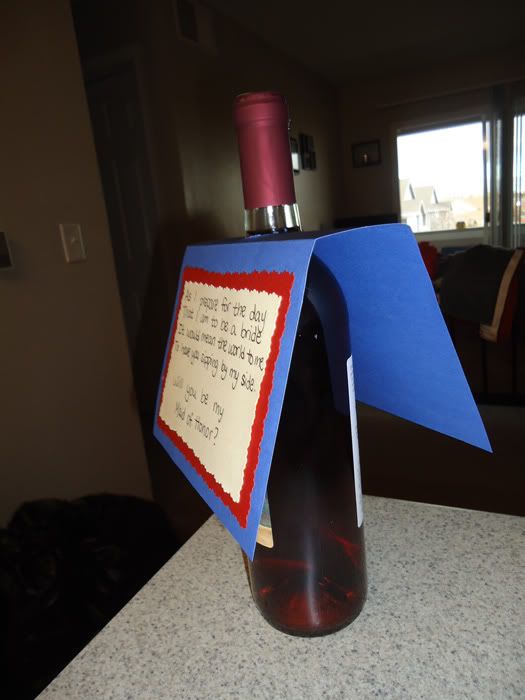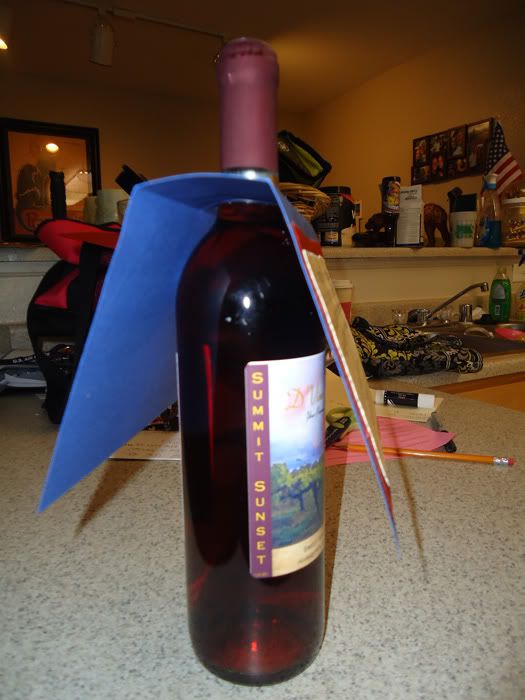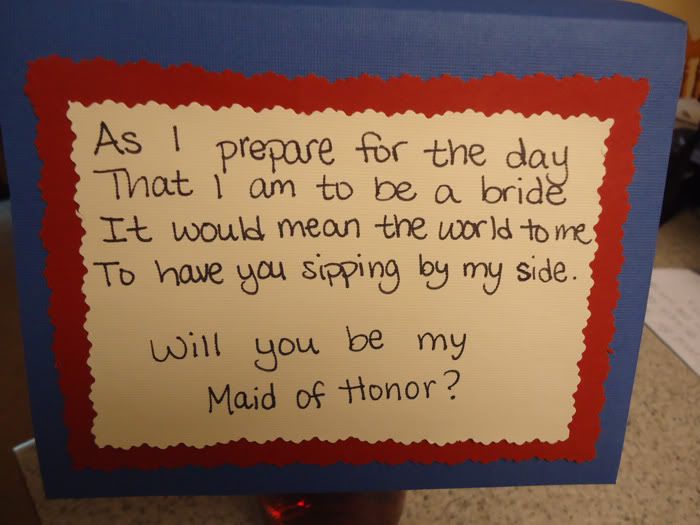 What do you think? :)