I know the Air Force v. Navy football game just happened for 2012. I already blogged about it, though, so now I want to share my memories from the same bonfire, tailgate, and football game two years earlier. Unlike this year, the weather was phenomenal last time. It was warm outside, and the bonfire was extremely pleasant. I wore a t-shirt and jeans, and we sat in the grass. It was a splendid time with Dan and his friends (who are also my friends now). Oh, and Air Force actually won that time... it was just an overall better experience the first time around!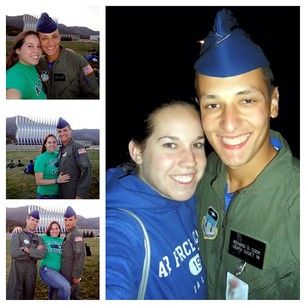 The bonfire was a lot of fun! :)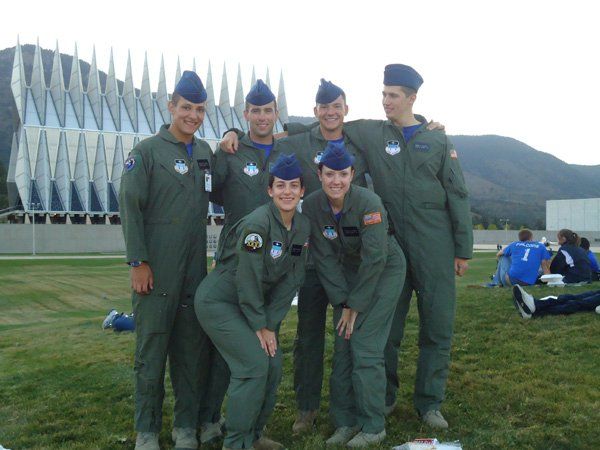 Dan and some of his good friends decided to pose in front of the chapel.
Just the guys...
... and those same guys being very goofy!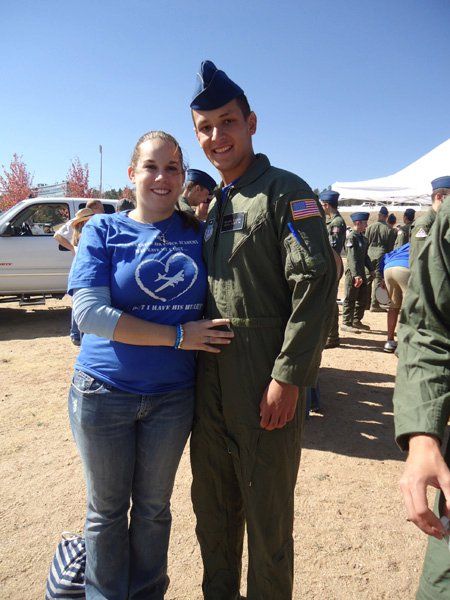 At the cadet tailgate before the game...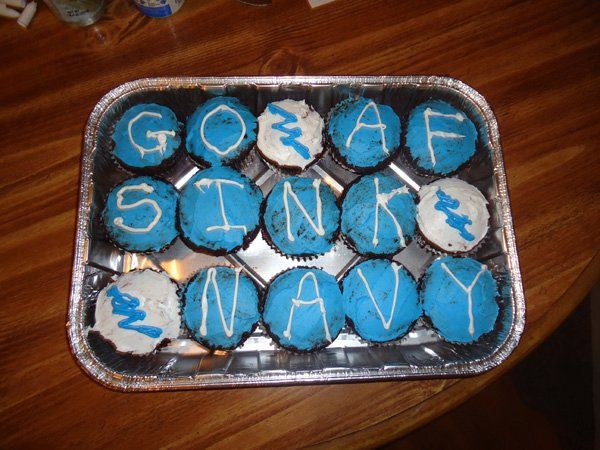 The yummy cupcakes I made for the tailgate: "Go Air Force; Sink Navy!"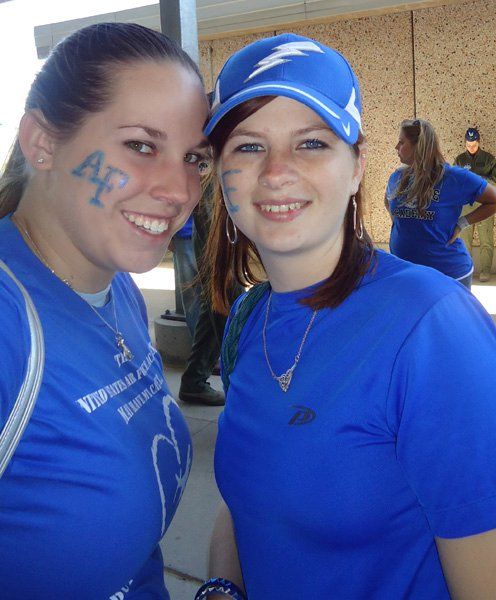 Before the game, Emily and I painted our faces with the Air Force logo.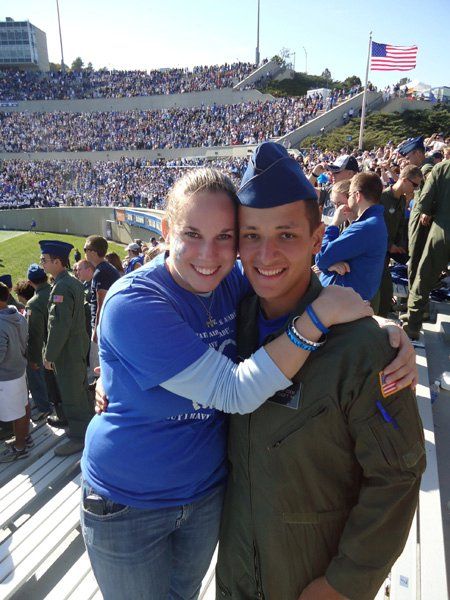 Right after the big WIN! :)
Overall, that weekend was a blast. It feels like it was yesterday, but it was actually so long ago. It seems crazy how long I've been living in Colorado -- time is FLYING! Sometimes I wish we could go back to weekends like this one, but at the same time, I am ready for USAFA to be over with...