This weekend was pretty great! Dan came over after Flying Team practice on Friday, and we found a new Mexican restaurant downtown that we enjoy -- all thanks to a Groupon! Taco Del Ray was really good, and we will definitely be going back.
Saturday, Dan had practice all day, so I did some shopping that I needed to do (Hobby Lobby, Wal-Mart, and Bath and Body Works), and I began lesson planning for the week. When Dan got home, we went to Sam's Club together to pick up some ingredients in bulk for the massive day of cooking we had planned for Sunday (I'll explain below). Then, I surprised him by taking him to Joe's Crab Shack for dinner because he had never been and loves seafood. He enjoyed it! And I love their fries and tartar sauce, not to mention their Twisted Cherry Limeade, which is much stronger than it looks.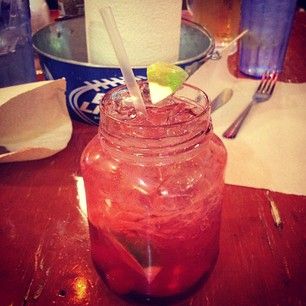 Twisted Cherry Limeade at Joe's Crab Shack = delicious!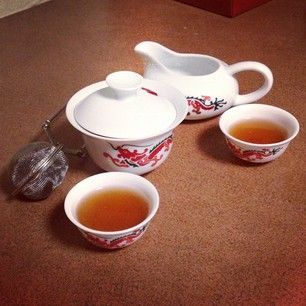 When we came home, we made some pu erh tea that Dan brought back from China. It was really fun making it with him and using the tea set he got me. :)
Today, we got up and went to church for the first time in forever, and I'm glad we did. It was fun, and I realized that I do miss going. Afterward, we came home and made a huge batch of tamales (vegetarian (with sweet potato, carrots, onion, anaheim peppers, zucchini, and yellow squash) for me and slow roasted pork for Dan). Then, we made a huge batch of enchiladas (spinach, onion, and cheese for me and pork for him). We always make big batches of this stuff in the fall and eat them whenever we can't think of what to make during the winter! This is our third year in a row to make them. We also roasted a pumpkin and turned it into puree for a from scratch pumpkin pie today! Well, it turns out that one large pumpkin actually makes plenty of filling for FOUR pies. Oops. So we cut into one with dinner and popped the other three into the freezer... and since we didn't eat any of the tamales or enchiladas we made today, we decided on a Greek night for dinner, so we made falafel and tzatziki sauce, and we fried some pita bread and ate it all with fresh kalamata olives, feta cheese, and sliced up cucumber, tomato, and onion! YUM!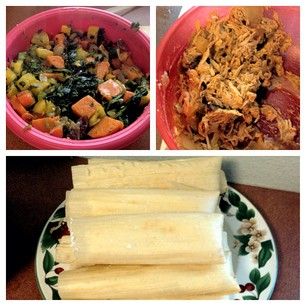 tamales! :)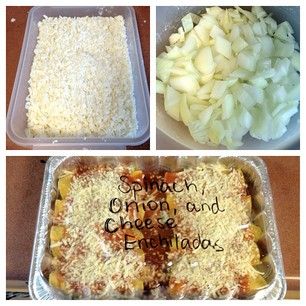 enchiladas! :)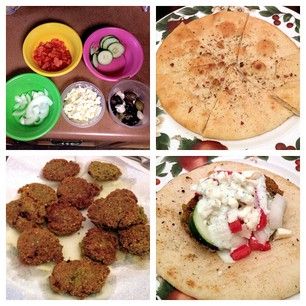 Greek night! Yum! :)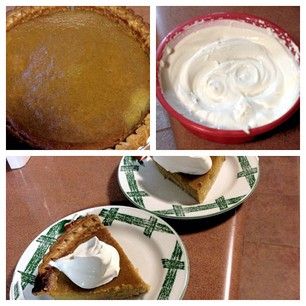 homemade pumpkin pie and homemade whipped cream! :)
So, how did YOU spend YOUR weekend? :)