On Saturday, February 25th, Dan and I celebrated our third anniversary together. It was a lot of fun, and we enjoyed having the opportunity to spend the entire day together. We made chocolate chip pancakes for breakfast and cleaned up around my apartment. Then, Dan went to work out, while I watched the Mizzou basketball game, which ended in utter disappointment. During that time, I made a box to put Dan's gift in because I had completely forgotten I needed to wrap it (oops!), and he had my car so I couldn't go out to get one (double oops!). I will show pictures of the box I managed to put together in about an hour, along with pictures of the gift I made him, in another post later in the week.
On Saturday evening, Dan and I made a delicious dinner together. We started with a steamed artichoke to share as an appetizer, and Dan stuffed it with break crumbs and seasoning. We dipped it in a mayonnaise/lemon sauce, and it was amazing. Then, we had German
Spätzle for our main course that we made ourselves. It was a lot of fun to make, and it tasted just like it came from Edelweiss. We added caramelized onions to it, and those definitely sealed the deal. Yum. For dessert, we had German chocolate cake with coconut/pecan frosting. Everything was wonderful, and there will be pictures at the end of this post.
After dinner, Dan and I jumped in my car and headed to the Colorado Springs World Arena, which happens to be less than two miles from my apartment. Dan still had no idea where I was taking him, but when we got there, I showed him the tickets I had for the Dralion show by Cirque Du Soleil. It was INCREDIBLE. We had a blast watching all of the extremely limber performers, and it was nice holding hands the entire time. We LOVED the show! When we got home, we ate banana split ice cream and talked about the performance. All in all, it was a wonderful day, and I feel blessed to have been able to spend it with my loving fiancé.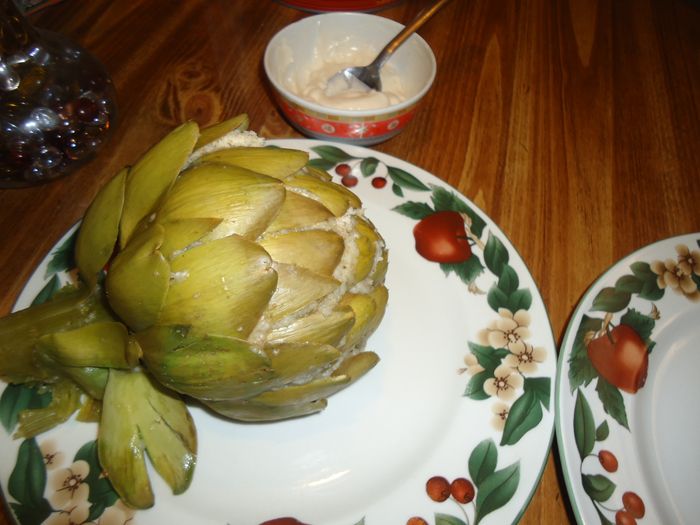 Our artichoke and dipping sauce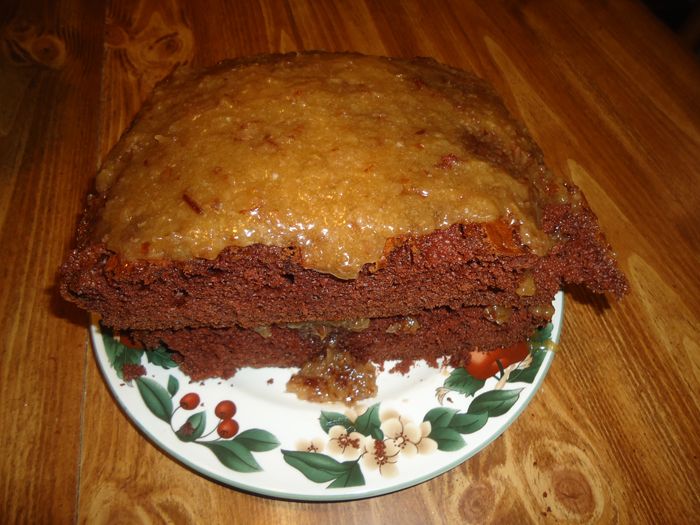 Before our big night out! :)
Janelle