It's football season, ladies and gentlemen, and that means that my Saturdays and Sundays are now complete for the next several months. Saturday, I spent most of the day at the Air Force Academy's Falcon Stadium watching the Air Force Falcons beat up on Idaho State. It was a fun day, and the win was nice. It's hard to believe that that was my fourth Parents' Weekend football game. It's crazy how time flies!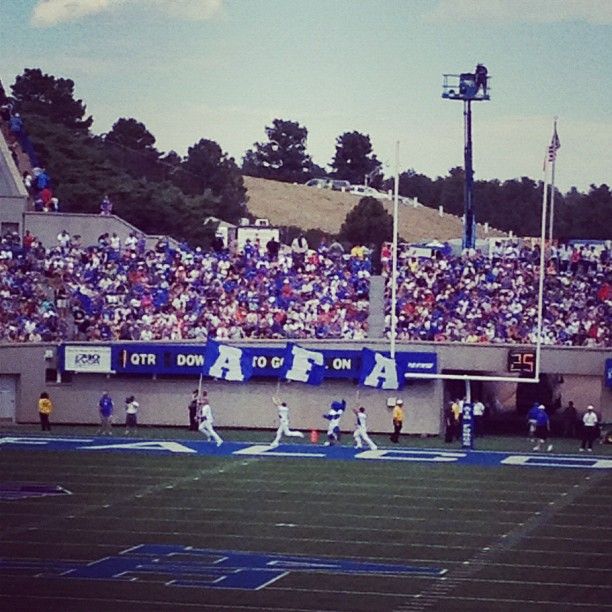 Before the game started :)
F-16 Flyover :)
I love Lizzie! :)
I also love my fiancé! :)
The USAFA Girlfriends/Fiancées got together for a quick photo at halftime :)
I'm kind of sad that there's not another home game for three weeks. I have season tickets, so I'll be at all of the games, but I just can't believe they have away games until then. Oh well.