I have said for a long time that I want to get back in shape. Some people look at me like I'm crazy because they think that's impossible. Others look at me like I'm crazy because they think I already am in shape since I run 5Ks. Personally, I feel completely OUT OF SHAPE, and I have since I graduated from high school.
I've been waiting around just thinking somehow I'm going to change overnight. Well, it hasn't happened, and I have finally hit that point where I don't care what people think anymore. I am just going to do this. I'm going to do it for myself, and that's it. I don't care what anyone thinks of this plan. I don't care if people think I'm only doing it to prepare for my wedding. I simply do not care. I want this to be a lifestyle change. Yes, I am a vegetarian, but I eat a lot of cheese and a lot of pasta. Oh, and don't get me started on dessert. I love dessert, and no, I will not be giving it up. However, I will be limiting the number of days I eat sweets. I can't help it. It's in my genes. ;)
Tomorrow at 4:00 (right after work), I have my very first session with a personal trainer. I am pumped. It's going to be difficult, and I am going to hate it. But I am excited about getting my life back. I am ready. And I will be happy to leave my stress at the gym.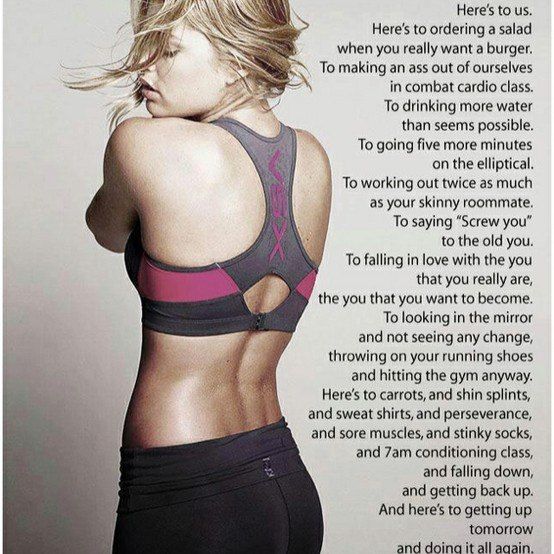 This is how I feel right now. I'm excited!
If you feel like it, please encourage me along the way. If not, whatever. It's no big deal. But do NOT stand in my way. :)