Saturday was the first day of fall, my absolute favorite season. I'm so excited that I still live in an area that sees all four seasons. I don't know what I'll do if we ever live somewhere without seasons. I can't even imagine it...
In honor of the first day, I decided to make some Autumn Trail Mix! I've been making this for so many years, as I made it as a kid with my mom. It's so delicious, and you can only have candy corn for a couple of months, so why not, right?
After a great run around Memorial Park, Dan and I went to the store to pick up the ingredients and some things for dinner, and Aaron came over. We made Headless Horsemen drinks, which are made from pumpkin juice (that we cut up and juiced ourselves), apple juice, pineapple juice, and spiced rum (we used Sailor Jerry's). I also added pumpkin pie spice to mine, and it was superb... perfect fall drink! We grilled out, and I decided to try out a recipe I found on Pinterest earlier in the day -- grilled squash (homegrown from our backyard garden) stuffed with spreadable garlic and herb cheese. It was DIVINE. I also chopped up some fresh veggies (some from our garden) to dip in dill dip, and it was so good.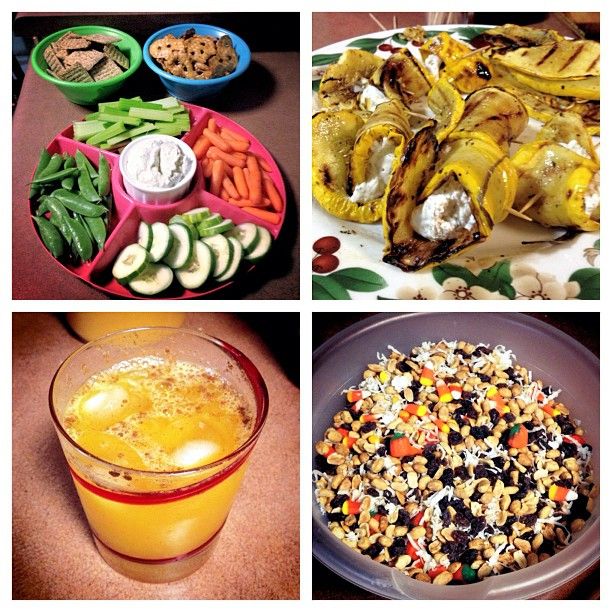 We had a great night eating yummy food and snacks and playing a fun board game, Smart Ass, that Joe and Ellie gave Dan for his birthday! It's not the same having game nights without them, though.