Well, it's Sunday night, and that means that my glorious, wonderful, much needed three day weekend is over. Tomorrow morning it's back to work, but at least I get to leave early because we have our City track meet! Fun, fun! :)
Last night, Dan and I made red chile, black bean, and chard enchiladas for dinner. We even made the sauce from scratch, and its base was home-brewed beer -- score! I have three days of leftovers as well, so I'm a happy girl this week. In addition to those, we also made some delicious cheese dip with cilantro and onions in it, and of course we needed something to quench our thirst after all of that spicy food. What could be better than margaritas? Oh yeah: WATERMELON MARGARITAS. That's right! And we drank them out of our fancy painted glasses.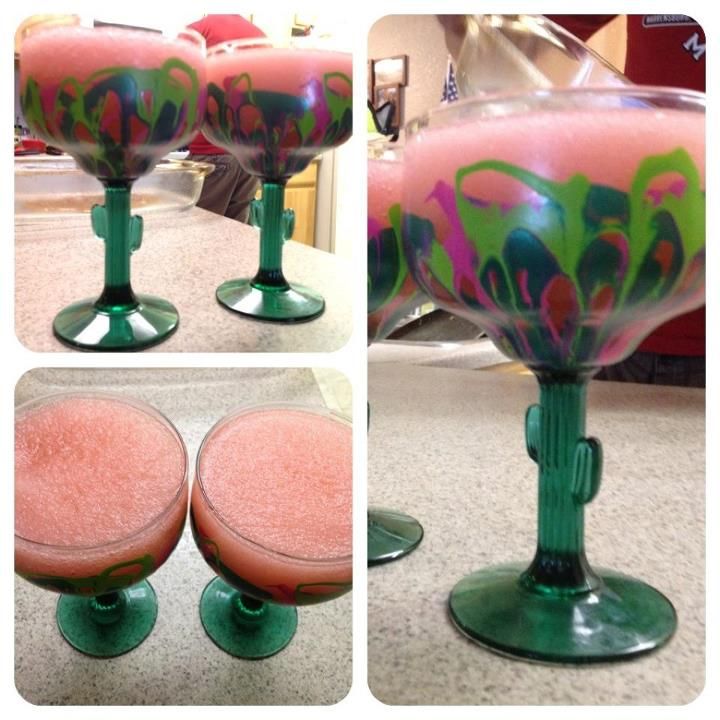 Today, Dan studied all day, so I decided to do some baking for the Flying Team. They leave on Thursday for their National competition in Salina, KS, and I always send goodie bags with them. This time, I made white chocolate cookie with Oreo crumbles mixed in and a new recipe I found on Pinterest called S'mores Treats. They're made of Golden Grahams cereal, marshmallows, and chocolate chips. I made two batches in order to make enough, and they turned out REALLY well. I hope the team likes them as much as Dan and I did!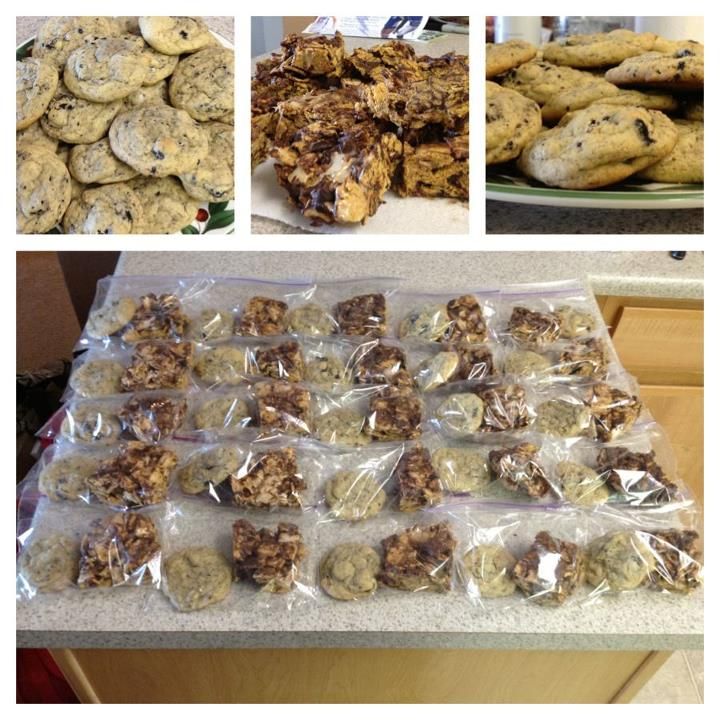 In the afternoon, Dan decided to get out his suitcase so he wouldn't forget to take it back to USAFA from my apartment. He needs to pack for his trip this week, so he got it out of the closet and put it in my living room. Not two minutes later, Gilligan discovered it, and remembering that we always leave him when he sees a suitcase, he jumped on it and wouldn't get off. Someone doesn't want to be left alone! He's in luck because I'm not going anywhere. I couldn't expect a cat to know that, though, so I just snapped some pictures and told him how cute he is. See?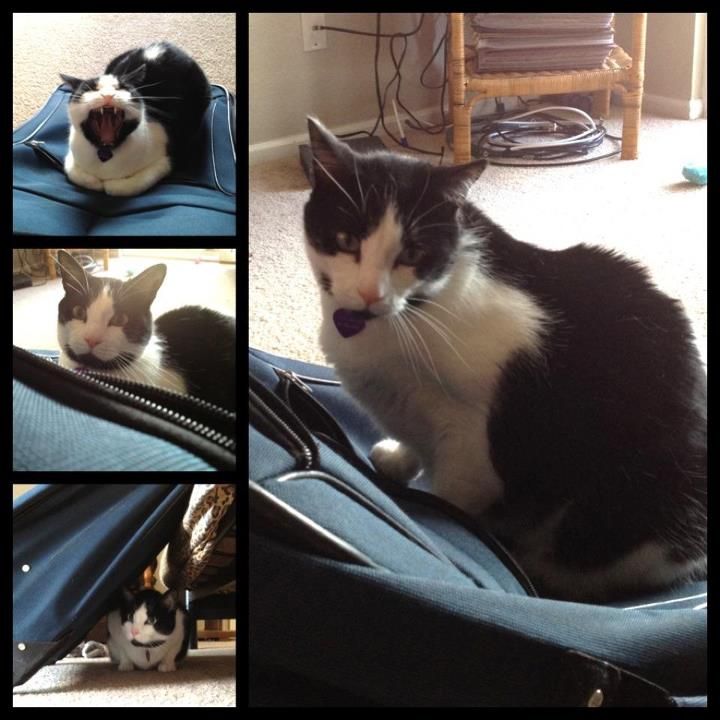 Well, that's enough randomness for this post. I'll try to get back on track with my blog challenge this week, and I'll post a review of the book We Need to Talk About Kevin. It won't be a nice review, though, so be prepared. Have a great week, readers!