Well, hello again! Since I didn't write last night and made up for it earlier today, I still needed to get my daily post in for Wednesday.
Today was my first day with NOTHING going on after school, yet I still found myself leaving just before 5:00. WHY do I do this to myself? I'm already stressed to the max, and it would have been nice to fly out of there right at 3:50 when I'm able. I have a sub going in tomorrow, though, so I wanted to set everything up so she wouldn't have to worry about it. (I'm taking a day for my sanity... it's going quickly, and I need some girl time with Lizzie!).
Hopefully I will get all rested and feel better mentally because Friday I'm going in no matter what. Since Dan gets back on Sunday night from Salina and then leaves early Thursday morning for China, I am taking off a few days next week to spend some time with him before he leaves the country. I'm looking forward to seeing him during the week but dreading taking him to the airport on Thursday.
In other news, I was uploading some of my old pictures to Instagram this evening, and I came across this one from my very first Air Force Falcon football game during Parents' Weekend 2009 when Dan was at the Prep School. I have always loved this picture, but Instagram made it look even cooler.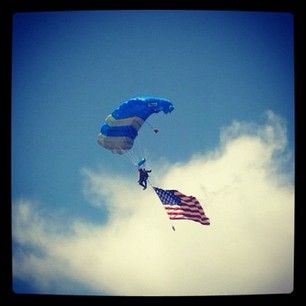 I've decided to watch Boy Meets World all the way through from the very first episode. That should keep me busy for most of the summer. I watched the first two episodes of season one tonight, and they brought back many memories from long ago. I love that show, and I'm glad I found it online.