That's right! I picked Dan up at the Colorado Springs airport this afternoon, and we've enjoyed some quality time together since then.
I was so anxious that I got to the airport almost an hour before he got there (oops!), but it was well worth it. We went to Texas T-Bone for dinner so he could have the steak he'd been craving, and it was really good. We hadn't been there before, but we WILL be going back. :)
I'm so happy to have him back in Colorado and am excited to spend the evenings and weekends with him for the next three weeks after he works Flying Team upgrade during the days.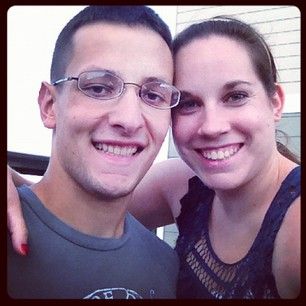 so happy!
I will write more tomorrow! :)