This evening, I went to my first baseball game of the season with my mom and brother. It was a lot of fun being at the "K" again, and I'm happy to report that the boys in blue beat the Milwaukee Brewers (that ex-Royal Zach Greinke was pitching for).
It was a blast! They now have veggie hot dogs (yum!) and blue margaritas (double yum!), so I enjoyed them both. (Don't worry -- that's why I ate nothing but fruits and veggies all day beforehand).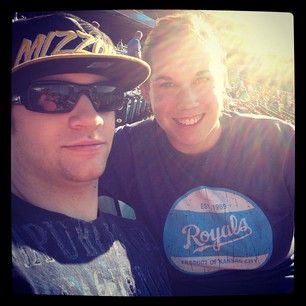 Derek and me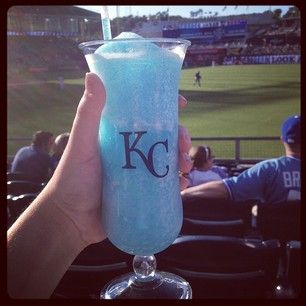 Blue margarita in my souvenir KC glass!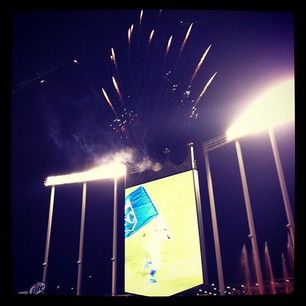 Right after the Royals pulled off a big "W"!
I had so much fun, and I'm excited to go again tomorrow night with two of the best friends a girl could ask for! I can't wait to spend time with Megan and Lindsy. :)