Wow, it's almost bedtime, and I am waking up early tomorrow to drive ten hours home to Kansas City! I got everything prepared today, including getting an oil change and setting up the gigantic pet carrier for my fur-babies.
Speaking of my little kitties, I took a couple good pictures of them today.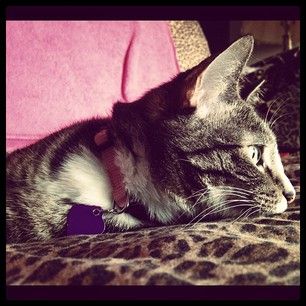 Stormy
Gilligan
Wish me luck as I drive across Kansas with my squeaking girl cat and mooing boy cat! I'll see everyone from the great Midwest!