Today has been a long day. I was up way too late last night watching news coverage of the Waldo Canyon Fire burning down several houses in Colorado Springs. It's now 24 hours later, and it's still going strong. This fire stated last Saturday, and it is now over 18,000 acres big. So sad. :(
I took these pictures yesterday evening at the Air Force Academy, but I was too distraught to post them last night when I updated.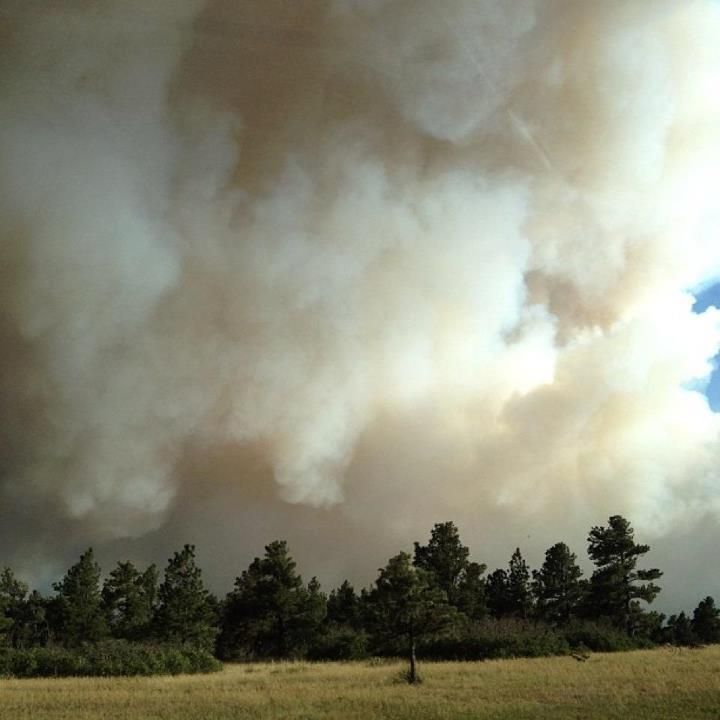 This is the view from the Sijan Hall parking lot at USAFA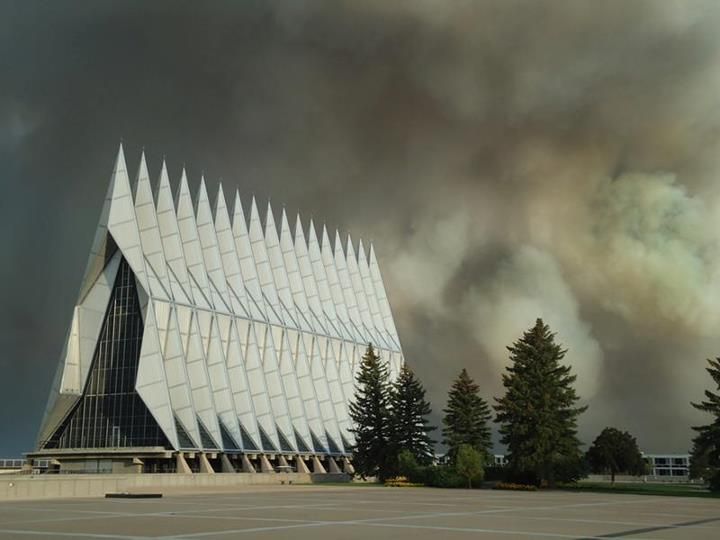 The Cadet Chapel at the Academy with all the smoke behind it
It's surreal watching the entire west side of the city burn down. It's horrific, and the pictures I have seen of the structures than burned to the ground make it look like a bomb went off and destroyed everything. Please keep the people who lost their homes in your thoughts/prayers!