Today is Saturday, and I am home alone until Dan is finished at USAFA for the day, and I won't be able to pick him up until 7:00 this evening. I decided to make a throw-back blog post today (remember: I have a list of events I want to remember, and I'm going through them in order until I catch up; it'll be a while).
Today, I am going to blog about Dan's birthday in 2009. We had been dating for about a month and a half, and he was leaving the next day for more Air Force training at Sheppard Air Force Base in Wichita Falls, Texas, so I was a bit bummed about that (he went there for about five weeks before returning, and we were dreading being apart since we hadn't even been together very long).
The night was complete with beer pong, shots, cupcakes, college friends, and a few of Dan's friends from back home in Columbia. We had a blast just hanging out with friends, and the night was definitely a good time! The next day? Not so much, as I had to say goodbye to Dan for the first time (of many) in our relationship. Oh well; it was good practice, at least.
Of course I took a billion pictures. Would you expect any less of me? And I think I was worse in college with camera (meaning I took WAY TOO MANY pictures) than I am now, and that says a lot. It was tough, but I picked my favorites from that night to post here. Enjoy! :)
The birthday boy with his first of many jello shots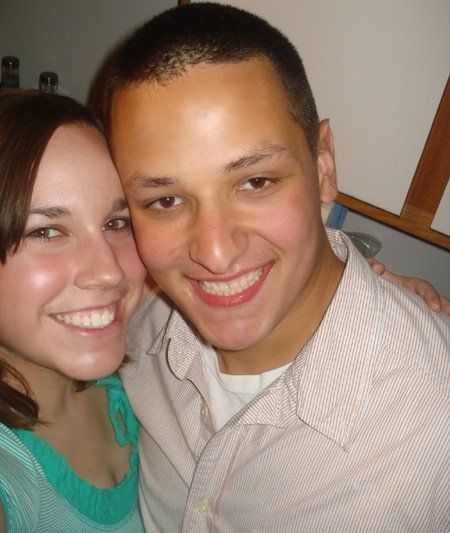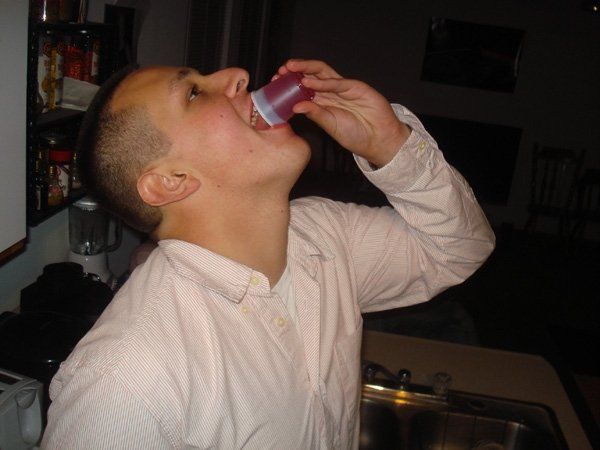 Dan with a double alcohol jello shot, courtesy of Justin and me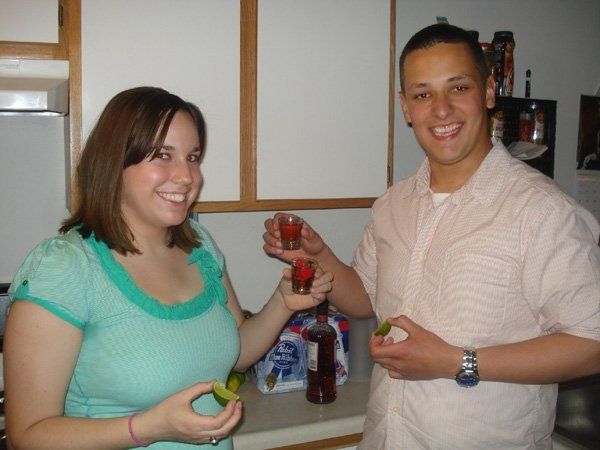 before our shots of Southern Comfort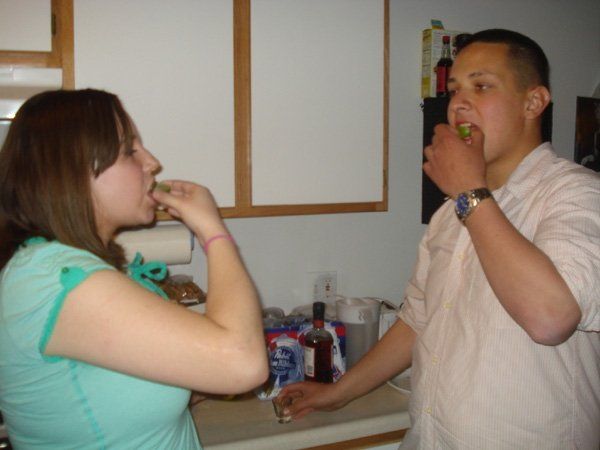 during our shots of Southern Comfort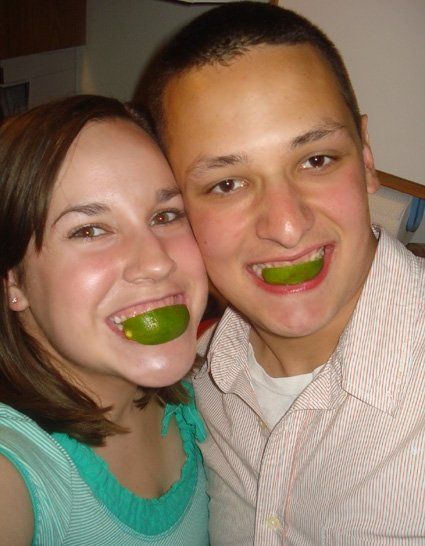 after our shots of Southern Comfort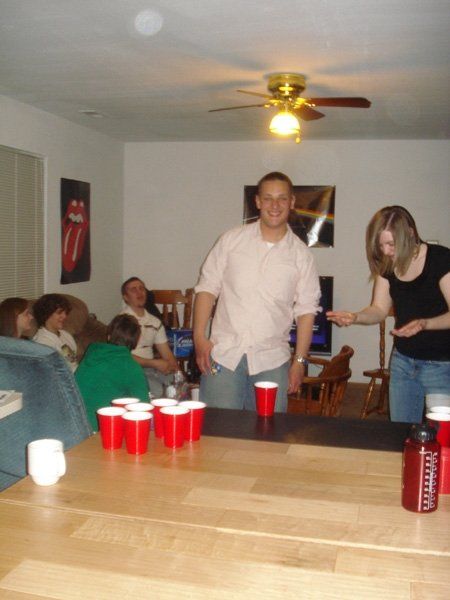 Dan with Katie at the beer pong table (I refuse to be his partner because, well, he SUCKS)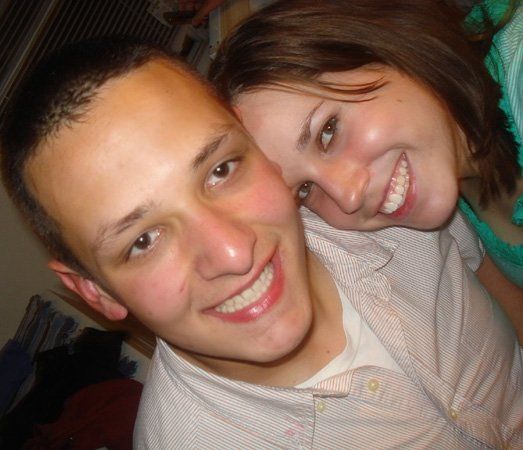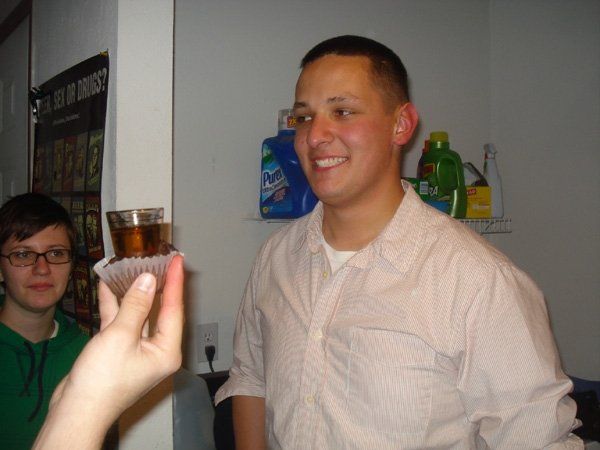 being presented with his cupcake shot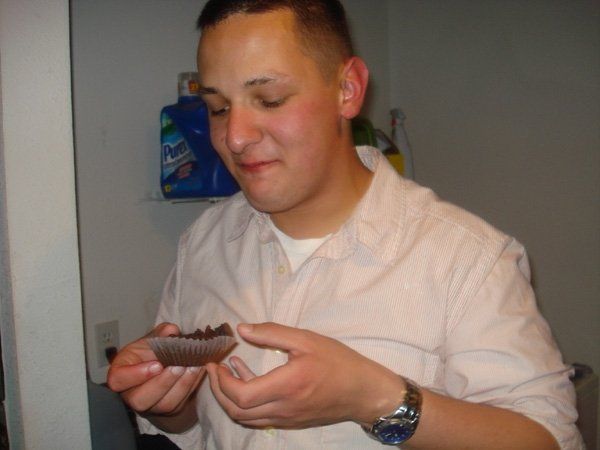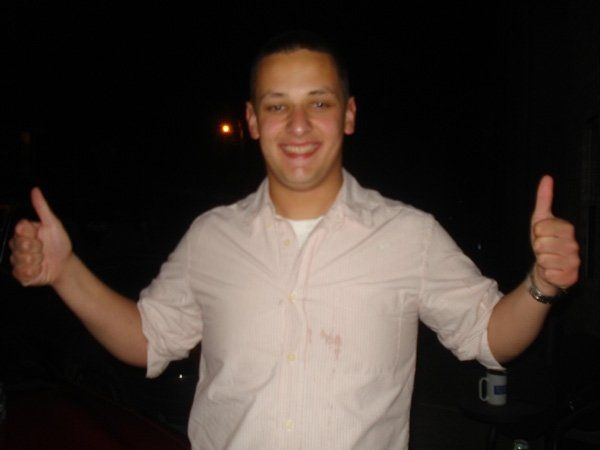 after shot-gunning a beer -- you can tell he only partially succeeded, as evidenced by the liquid on his shirt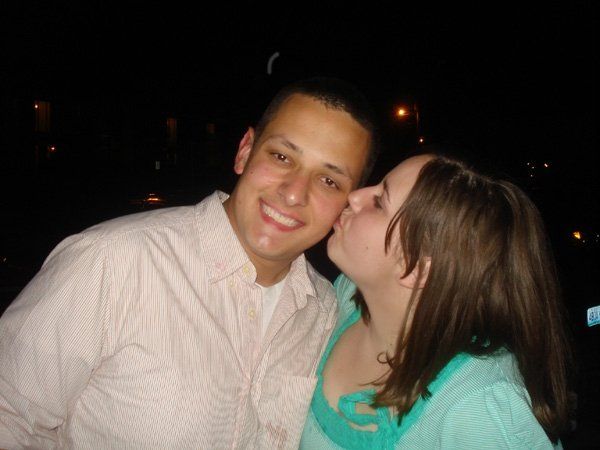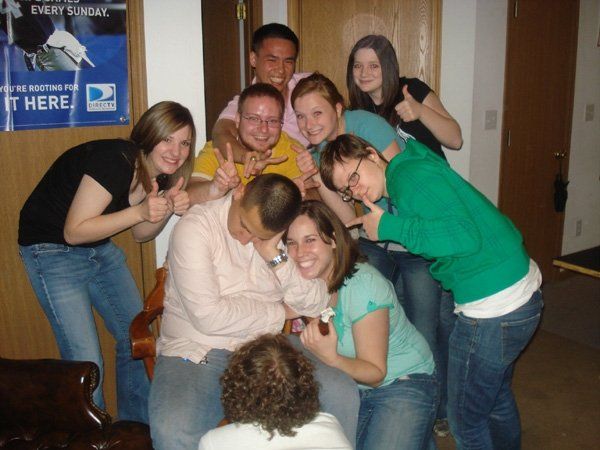 one of the best pictures ever! Dan passed out from too many jello shots, and all of his friends crowded around... HAHA! We had to carry him to bed... it was so pathetic.
Okay, well it was nice to re-live Dan's birthday party in Warrensburg! I have now spent three birthdays with him, and his big 23rd is coming up in just a few weeks! I'm looking forward to that because I ordered him a nice gift that will hopefully last a lifetime. :)