Well, it turns out that I didn't blog yesterday. I completely forgot with all that was going on, and when I woke up this morning, I almost ended the blog because of one day missed. Instead of throwing it all away (yes, I am very much an all or nothing kind of person), I decided to blog twice today to make up for it. I'll have this post now and another one this evening.
Yesterday, we went to the Olympic Training Center and took the tour again. It never gets old because I love that kind of thing! Then, we headed to Phantom Canyon Brewing Co. for lunch, and it was as tasty as always. Dan and I are thinking of maybe having our rehearsal dinner there before our wedding. We're still early in the process, though, so we'll see. Then, we headed to Garden of the Gods again so we could get some of their fudge that is oh-so-good! I took a few pictures while we were there (poor quality from my iPhone 3G), but I made a collage of them anyway.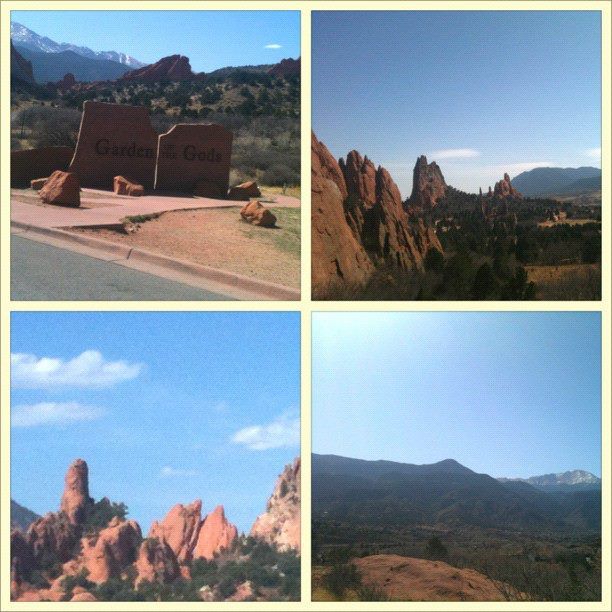 I'll write more tonight!