Remember, I am trying to catch up on old memories that I want to keep forever. I decided that it's a great idea to write them down (and include pictures, of course!) so that when I'm old and forgetful (because I do turn 25 this summer, after all), I will be able to look back and smile. :)
Today, I'm going to write about the couple of months leading up to Dan leaving for the United states Air Force Academy Preparatory School in the summer of 2009. He had to report on July 14th, 2009, and following that, he had a three week basic training (which was nothing for him after going through the nine week Army basic training). I was dreading the thought of not being able to talk to him, and it was an emotional roller coaster as we spent so much time together in May and June, doing all of the things we said we wanted to before he left. It was a good time, but the thought of him leaving was constantly in the back of my mind.
The next post I make in this series (Blast From the Past) will be about taking him to the airport for USAFA and the weeks where we couldn't talk. Just know that we made it through beautifully (but with some complications, of course) and are now nearly 60% through this crazy journey.
During those months, we ate. A lot. We cooked together, and we tried all kinds of restaurants. We watched movies, and we hung out with friends. We drank and played beer pong (he sucks; don't have him as a partner!), and we enjoyed each other's company. We went to a couple of Royals games with Missy and Sam, and we sang karaoke. Overall, cramming so much fun into just a couple of months was great, but it did lead to some disappointment after he left and my life went back to revolving around dog-walking and sleeping.
I know you want pictures. And you know I take a lot. Enjoy!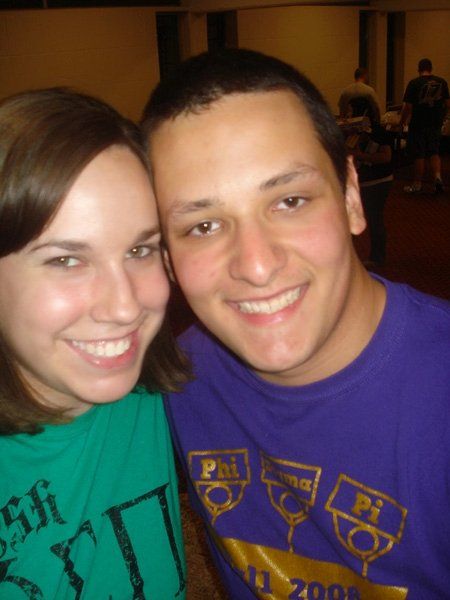 during a Phi Sigma Pi event!
on our way to a party with friends!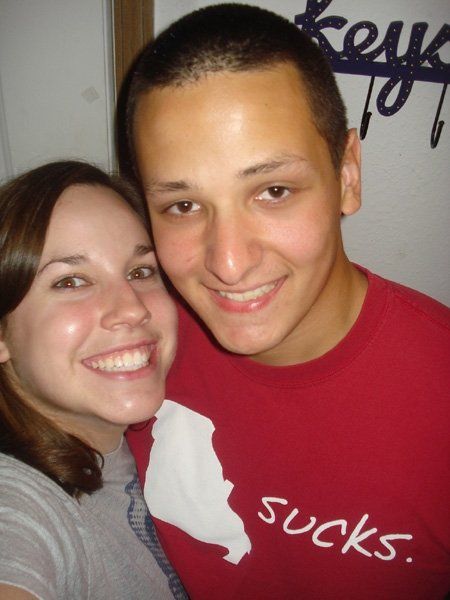 on our way to ANOTHER party with friends!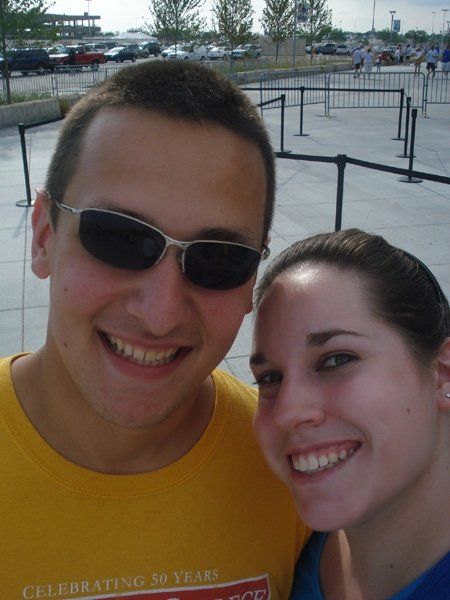 before a Royals game at the K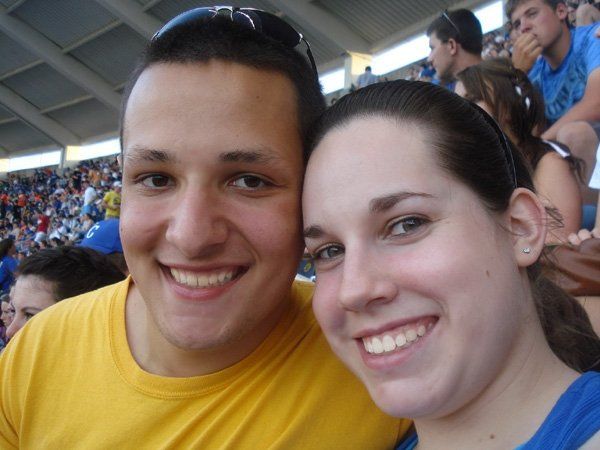 during a Royals game at the K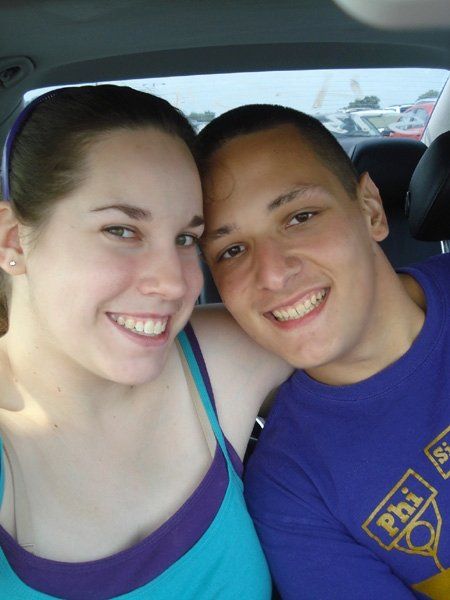 before going in to Worlds of Fun -- we didn't take any pictures inside because we left the camera in the car so it wouldn't get lost, fall out, or wet!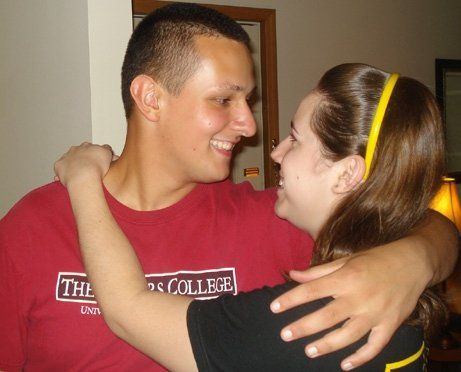 at Olly's apartment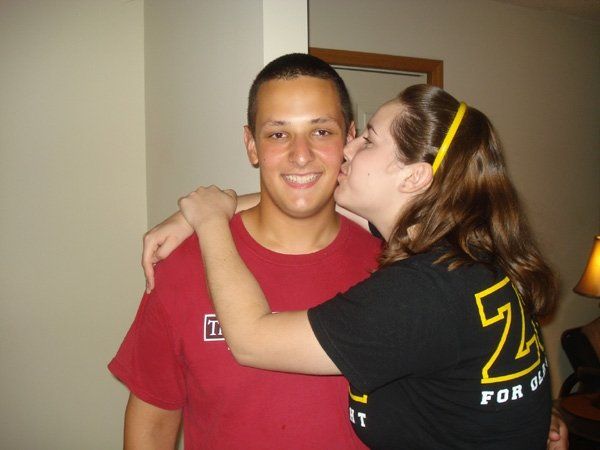 at Olly's apartment
Dan sang "You Are So Beautiful To Me" to me at Olly's apartment.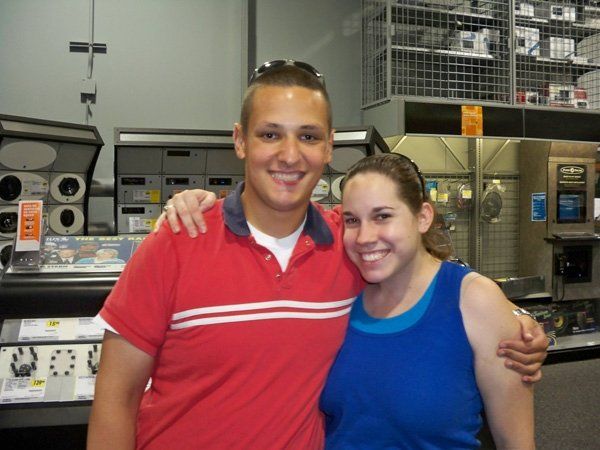 before another Royals game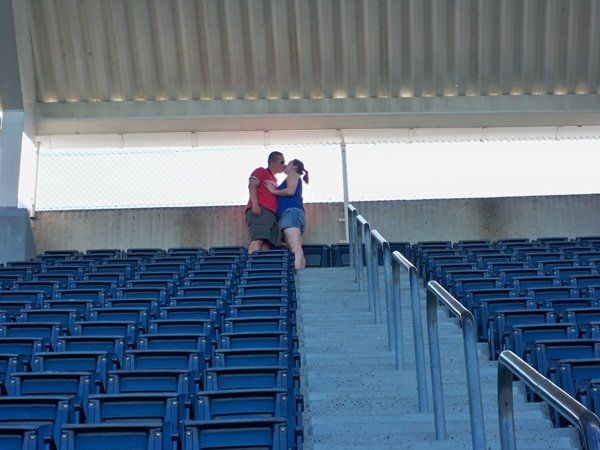 kissing at the top of Kauffman Stadium! :)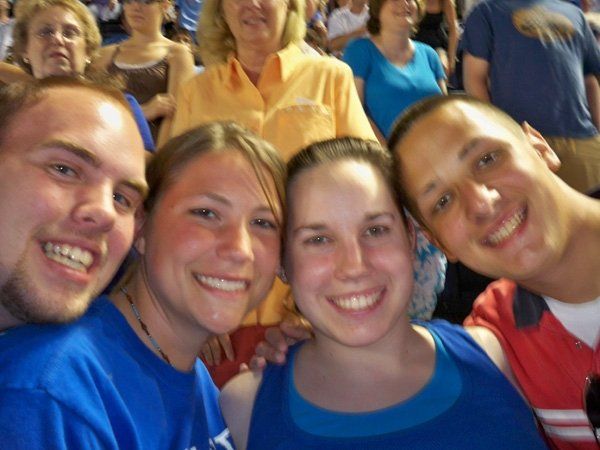 Sam, Missy, Me, and Dan at a Royals game!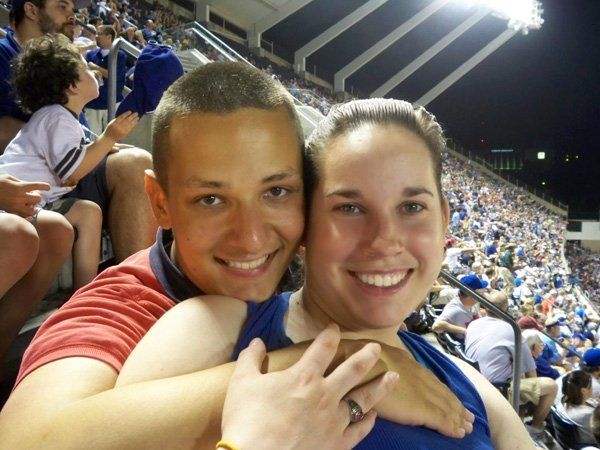 at a Royals game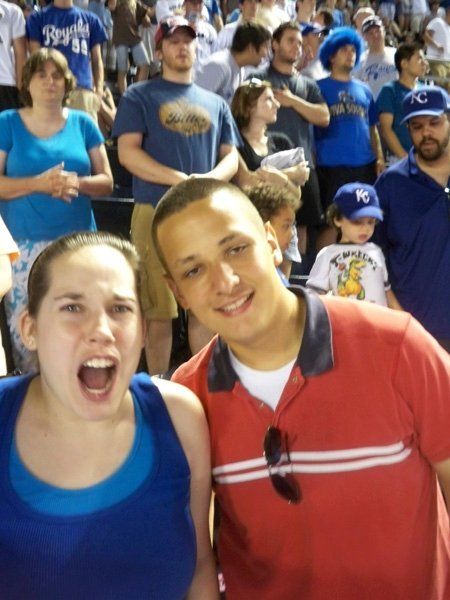 obviously the Royals lost, and Dan didn't care! :(
Okay, well that was fun to re-live through telling the story and finding the old pictures! I can't believe that was nearly three years ago. Time really does fly...