I finished reading
The Giver
by Lois Lowry about a month ago, but I never got around to posting a review of it. However, don't let the wait fool you. This book is phenomenal, and I believe it will make a big comeback with all of the dystopian YA (young adult) literature that is so popular right now. In fact, for as long as I'd wanted to read
The Giver
, I never knew there were sequels.
Gathering Blue
is #2 in the quartet,
Messenger
is #3, and
Son
is #4, but it does not come out until later this year. Can you believe that the first one was published in 1993, and the fourth one will come out in 2012? That's crazy to me, but I'm glad I won't have to wait long to read it.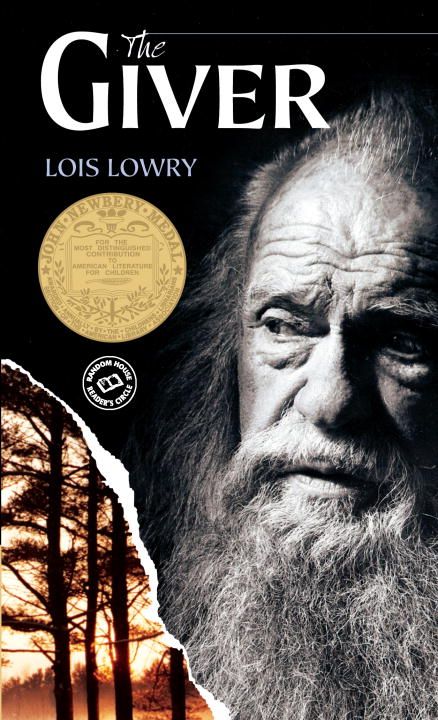 Lois Lowry centers The Giver around a boy named Jonas, who is 11 years old at the beginning of the novel. He is anticipating his 12th birthday because that is when he will receive his job that he will train for and begin. When all of his friends receive normal jobs that they knew they'd be getting based on their aptitudes, he is unsure of what career path he will be chosen to follow. When Jonas finds out that he will be training with the Giver, he doesn't know what to expect.
On his first day, he finds out that he will be receiving memories from the man who has been keeping the memories for far too long. One other person had been selected years before but failed at the job. Jonas knows he has to prove that he is capable, even though it will be tough. He is warned that there will be excruciating pain involved, and he is nervous, as his twelve years of life have been close to perfect so far.
Once Jonas begins receiving memories, he starts seeing all of the things around them for what they really are. Not everything is actually perfect, is it? He sees that what he has always taken for granted actually is not how things have always been. He now knows secrets of the past that others have never heard of. He knows there are other ways, but he has been trained to believe that the way his family and community lives is the only way out there. Now that his mind is becoming full, now that he is learning from the past, will he be able to continue living following the same old rules?
I don't want to ruin anything else for anyone who may be interested in reading The Giver. I highly recommend it to people of all ages, and I wish I had time left in the school year to read this novel to my students. It's captivating, enthralling, and tough to put down.
Overall, The Giver earns five out of five stars in my opinion. I absolutely loved it and can't wait to read the sequels! Lois Lowry does not disappoint.