Thinking back to Dan's Prep School year brings mixed emotions for me. Writing about it always takes me on a roller coaster, happy and excited that we made it through the trying year of long distance but also sad as I recall those lonely nights away from him, sometimes even unable to communicate. Those breaks from school were the BEST, though, and Thanksgiving Break (technically Thanksgiving Leave for him) is the topic of today's post.
The break from Parents' Weekend until Thanksgiving Break that year was excruciating. We didn't think it would ever end. We went 11 long weeks apart, and even weekly phone dates were not enough. We argued frequently because we missed each other. Sound backward or what? But once Dan's plane landed in Kansas City (a few hours late, by the way) on that Tuesday night, everything fell back into perfect order, and we had a blast during the few days he was home.
We went out to eat too much, spent time with my family, had Thanksgiving dinner together, spent time in Warrensburg alone and with friends, made a pumpkin pie that I laughed out my nose, watched movies together, went to his dad's wedding, listened to an MU/KU basketball game on the radio, and spoiled each other with lots of attention. It was emotional saying goodbye, as always. However, that time we only had three weeks splitting our time from each other before the extra long winter break that followed.
I realize now that all but one of my pictures come from the same day. Oops.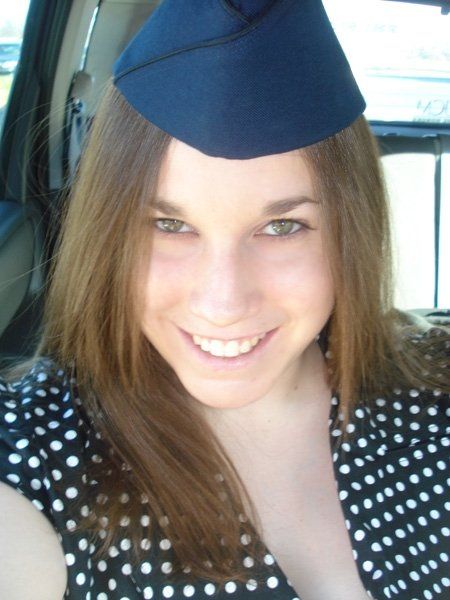 I stole his hat...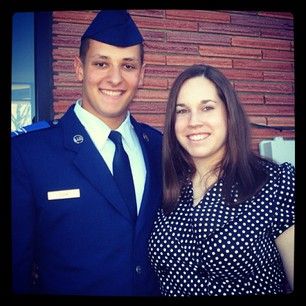 Love this one! :)
I love his smile :)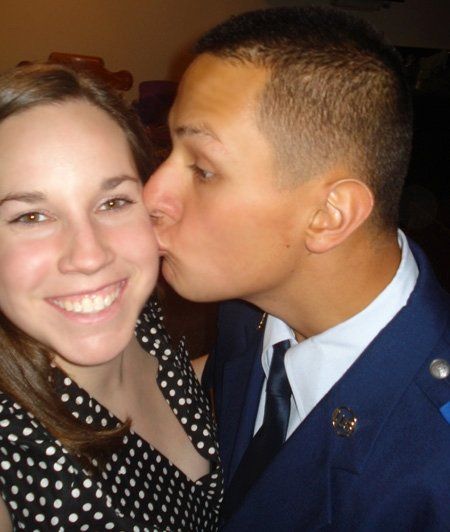 Haha, his eyes! He must have been excited to kiss me...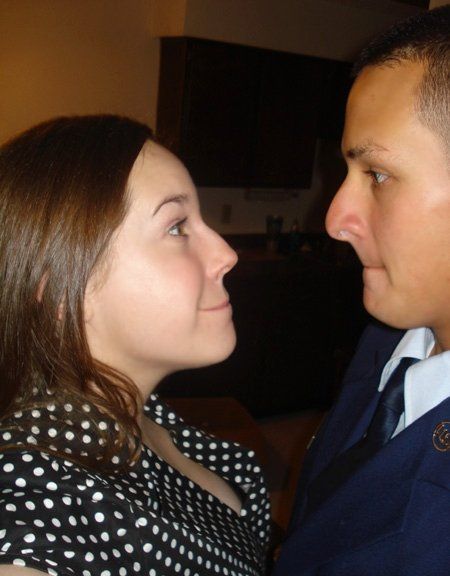 I remember this. He was mocking my "I'm trying not to laugh" face! Haha!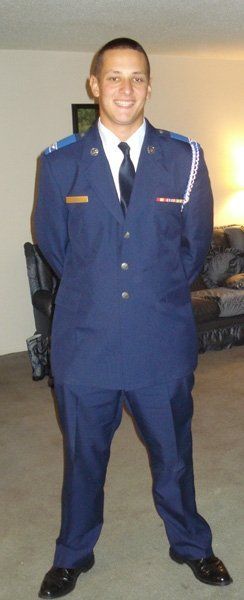 Looking handsome as ever in his service dress...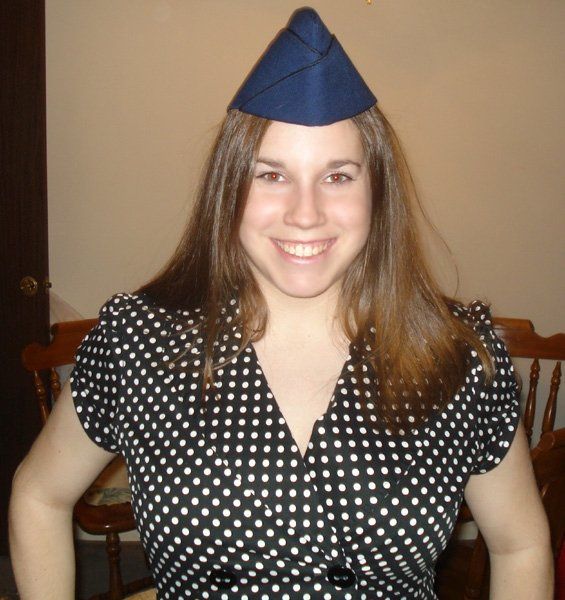 I like that hat a lot, apparently...
Haha
Air Force muscles... not!
Pointing at my future last name... although, I didn't know it at the time! ;)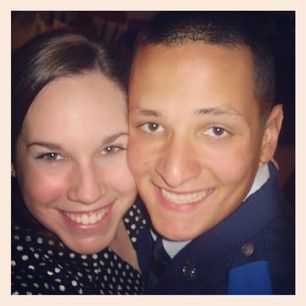 All smiles... so happy to be together! :)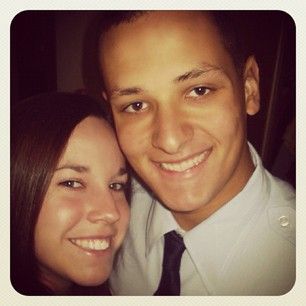 Love this one!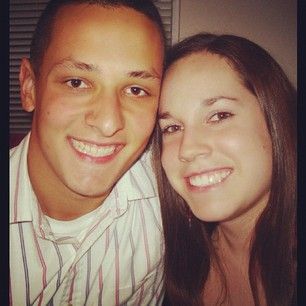 Partying with friends in Warrensburg... :)
Writing this post about how exhilarating it felt to see Dan again after time away has me EXTRA excited to see him again next week! He's been in England for a couple weeks, and I'm really looking forward to cuddling while watching the Olympics together.