I am far behind on book reviews, so I'm going to try and play catch up. Tonight, I am going to write about
Two Kisses For Maddy: A Memoir of Loss and Love
by Matthew Logelin.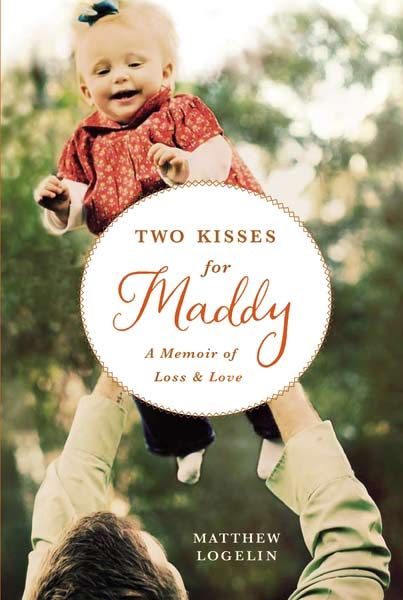 Two Kisses For Maddy
is about a baby girl who was much anticipated by everyone around her. That seems happy, right? Wrong. When you are the father of the baby and your wife dies soon afterward, what do you do? Matt Logelin shares the story of dealing with the sudden loss of his wife, Liz, and how he handled the first year (and then some) of Maddy's life. He goes into detail about how he would not have made it through that first year had it not been for his baby daughter, who looks just like his wife. I knew before I bought the book that it would be sad. Sure, I've cried while reading before. Nothing new, right? Wrong again. I was bawling at some points, and there were times I couldn't even see the pages I was attempting to read. That hadn't happened since I read
Marley and Me
by John Grogan several years ago.
In addition to the book, which you can find
HERE
(on Amazon), the author, Matt Logelin, has a public blog that he started before Maddy was born. You can view the main blog by clicking
HERE
and read his very personal account by going
HERE
. Okay, sorry for all of the links, but my review of his book cannot do it justice. Check it out for yourself.
Overall, I give this book a 5/5. I highly recommend to it all who love to read, especially those who enjoy personal stories. Yes, the book uses some inappropriate language, but if your wife had just died, wouldn't you have a few choice words to use as well? This was an eye opener about how fragile life really is. As sad as it was, I am glad that I took the time to read it.